Wowzers! So I was trying to figure out how to enlarge my pics!!!
LOL Looks like I enlarged them alright! Still working on the
blogging thing here!
Yea, I'm almost done with the boys room!
The boys were wanting to get their own beds...I guess their too
old for bunkbeds. So we seperated them. I will get the little
decorative thingys to go over each post(what are those things!)
My DIY was the monogramed pillow shams. I used a pillow sham I
already had and took denim fabric and cut out the letters and stitched
them in white! I LOVE it! Just what I was looking for PB style! WHOO-HOO
My boys both love building model airplanes and I love hanging
them in their room. One of their planes sits on their books...
on the side table I spray-painted and added hardware to...
found table by the road!!! :)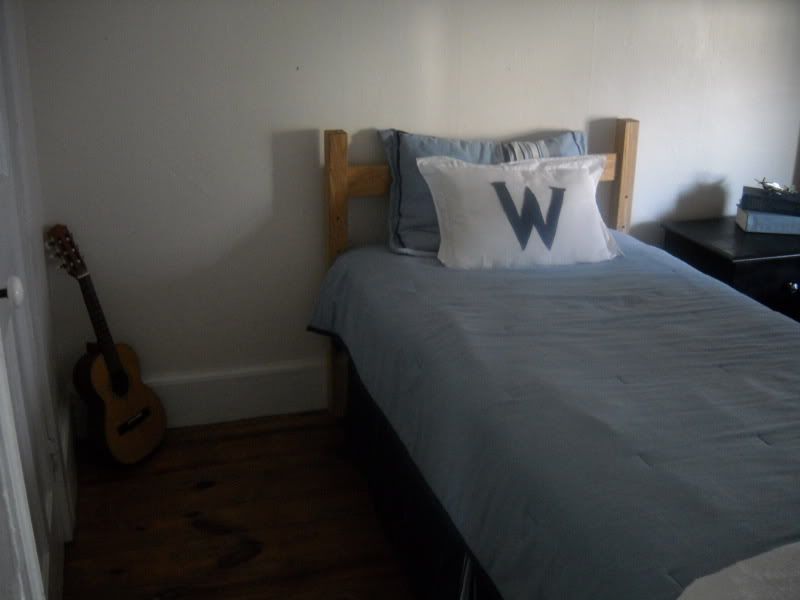 Next DIY was this shade! I REALLY wanted a shade from PB...
blue in fact! Well, I took the fabric I had and their ugly
vinyl shade and went to work. I cut the fabric to fit and hot glued
it to the shade. VIOLA!!!! I got my shade for free!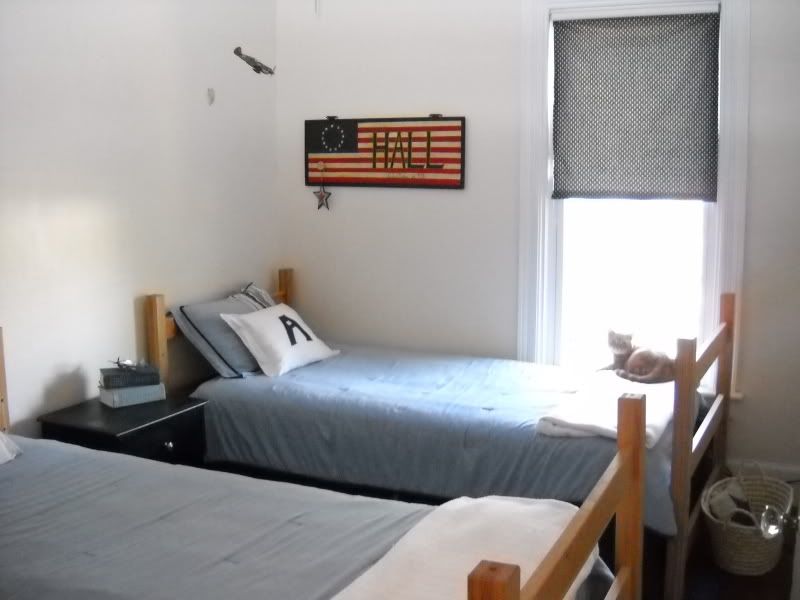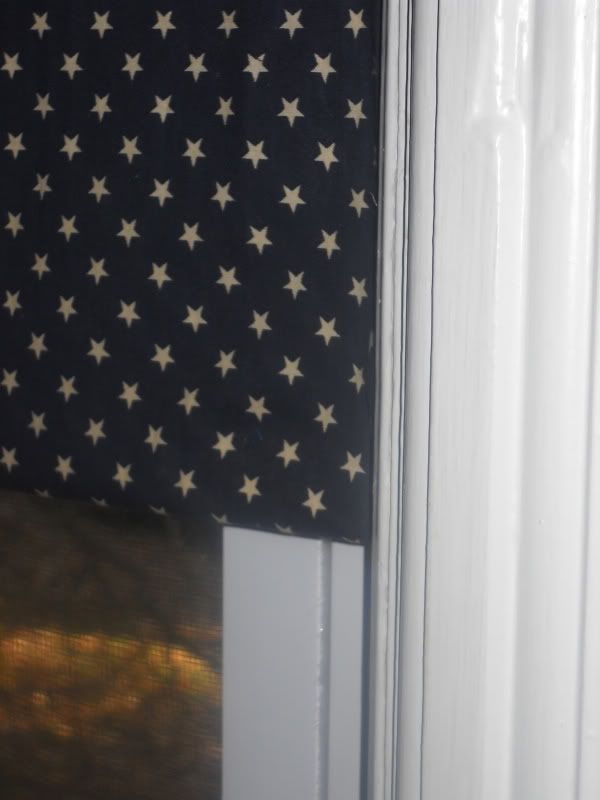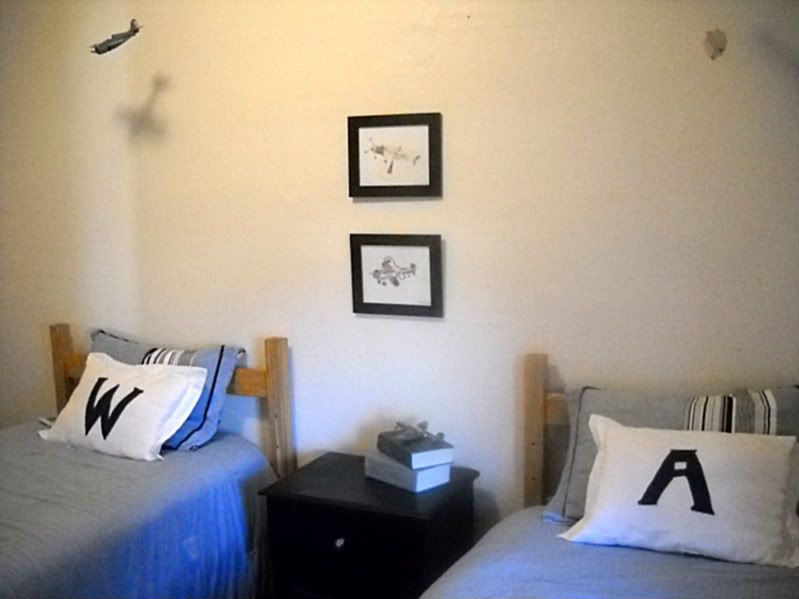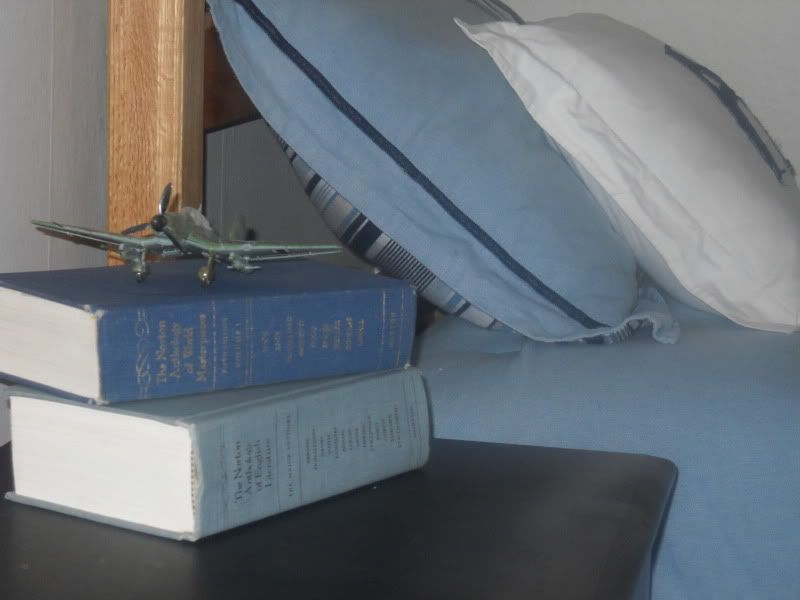 The art on the wall was drawn by my 11 yr old son! They both love
WW2 airplanes! I spray-painted these frames I found by the road and
now they have vintage art! :)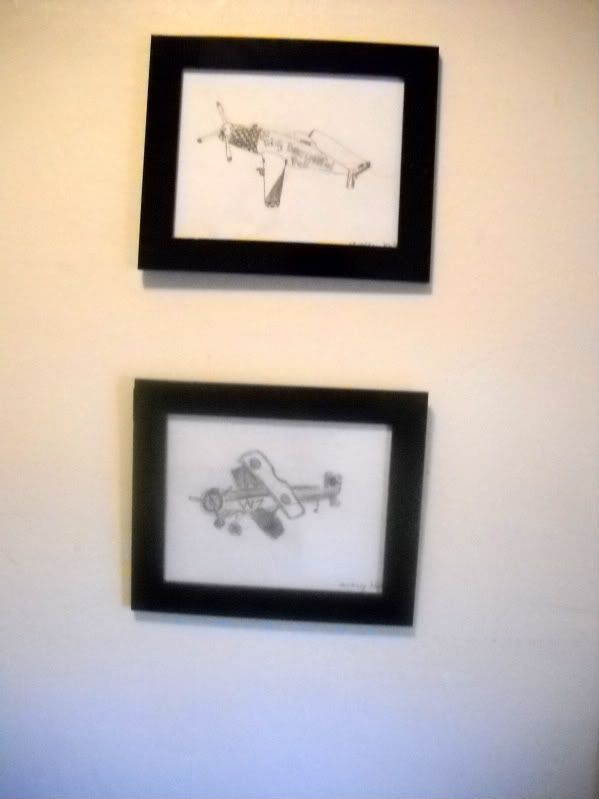 So here's my question? I was thinking of painting their beds...
possibly a navy and distress it, or white??? What do you think?
Keep in mind I will be picking up some cute tops for the bed posts!
Also I was thinking of adding a shelf over each bed for a letter/books/toy
ect! What do you think and what color shelf would you do?
Thank you!