Congratulations to my brother and his beautiful wife who are now
expecting a baby next summer!!!! Whoo-hoo!
I found a photo of my brother and I at his wedding. They asked me to
be a bridesmaid...as well as decorate for the wedding! So fun! People
say we look just a like? hmmm....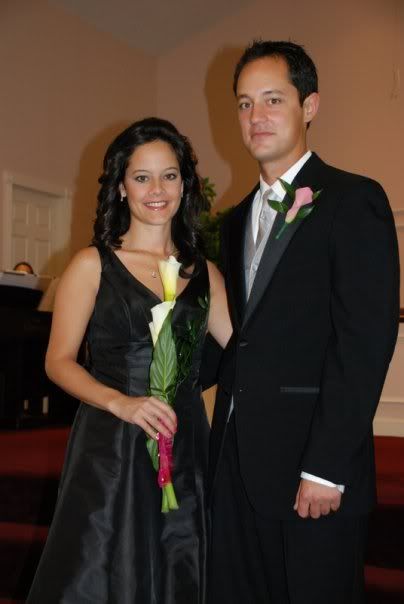 Anyway, I love my brudder and his wife and I'm praying for a healthy
niece or nephew!!! They are going to make wonderful parents!
Keep my brother in you prayers please as he has contacted the dreaded
*****flu. I think he is on the mend, but I'm sure he would covet our
prayers.
I'm so thankful my family has been sick-free, suprising to me
since we've moved across the country and settling in a new place,
new climate! Thank you Lord! I'm doing lots of preventives to keep
them healthy.
In case you didn't know I have another
blog
that recently
I have been featuring some vintage remedies I use alot. I'll be doing
one a week...er try to anyway. I'm also furthering my education in
this field, going for a degree as a clinical herbalist! I start school
again in January...took a break from school with the move and my soldier
getting ready to deploy, but now I'm anxious and excited to pour
over my books again. :)