Happy Saturday folks! A busy one at that...I started waaaayyy
too many projects. I started helping my 9 yr old daughter with her
first quilt...a small wall hanging AND she is going to crochet
herself a scarf...she decided to learn to crochet as opposed
to sticking with her knitting...and I couldn't for the life of
me remember the whole bunny and fence story to help her:P
Last winter, I drugged (er...dragged) my sister into taking a knitting
class with me! She could care less about knitting, but the idea of
getting out of the house, hitting a coffee shack or two on the way was
far too appealing to her...haha...I got her committed to going with me.
I learned how to knit when I was 7 yrs old in my first grade
class in Switzerland. They start you out Y.O.U.N.G.!!!! You need
to wear so much wool there to keep warm and I guess it's a family
project or something keeping everybody supplied with warm clothing!
Anyway, I lost the touch! Had no clue how to even hold the needles, so
I found a dear friend who was willing on Thursday evenings to have
a party (er...knitting class). If you don't know me by now, my sisters
and friends can testify it might as well be a party with all the
craziness going on.
Back to knitting...what can I say...it was on my Bucket List!
So is skydiving...however I will do this last...that way I can say
I did everything on my bucket list. Course, I will probably die
BEFORE I hit the ground...of heart failure.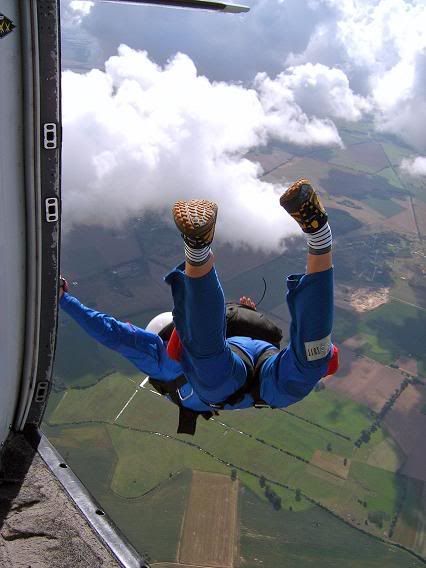 My sis and I managed to drug...er drag...another lucky body to the
knitting class! I don't think she was very enthused either, but the
chance to leave a baby and 2 toddlers back at home was good enough
excuse for her to come and knit (I don't think she ever finished her hat,
but she was faithful to the class nonetheless) ;)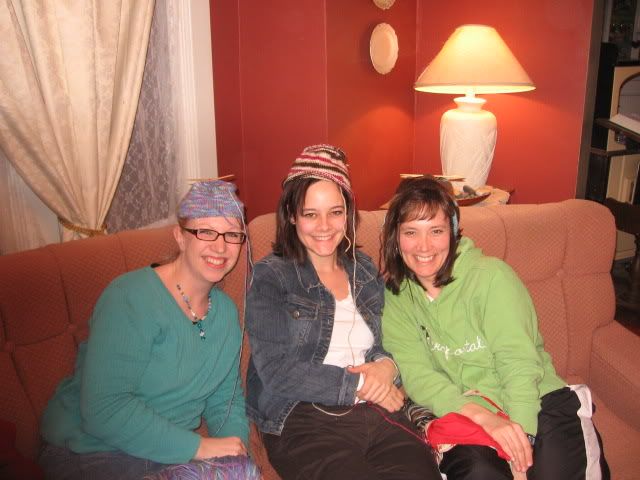 I promise you there was no liquor involved here...we didn't need
any to have a good time when the three of us got together...I think
after awhile our husbands caught on to our "knitting" classes. They
started putting a curfew on our "knitting". Especially after five hours
of knitting class for a month we were still bringing home the same hat!
Well, my sister is left-handed and bless her heart, she was
just. not. getting. it! I thought we'd have to just scratch this
one off the bucket list and go on to cake decorating or something.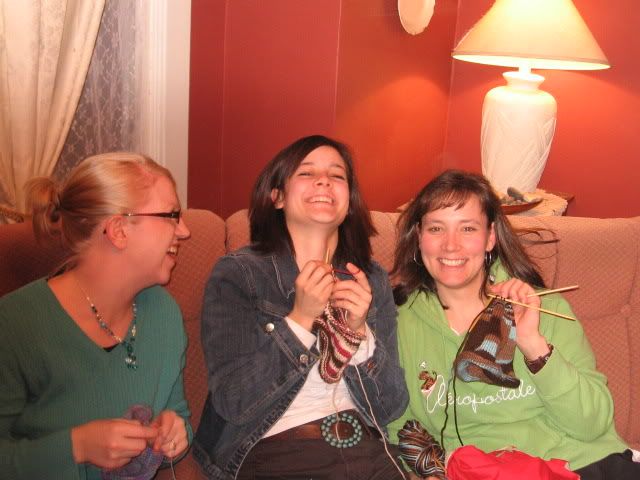 Then one day, she suprised us and finished her hat and it looked
better than mine! Course she was cheating and taking hers to work
to finish!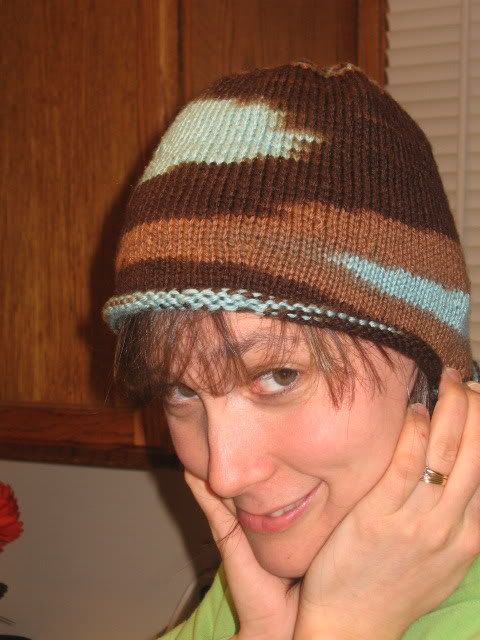 This is the sweater she knitted my cat for Christmas last year!!!!!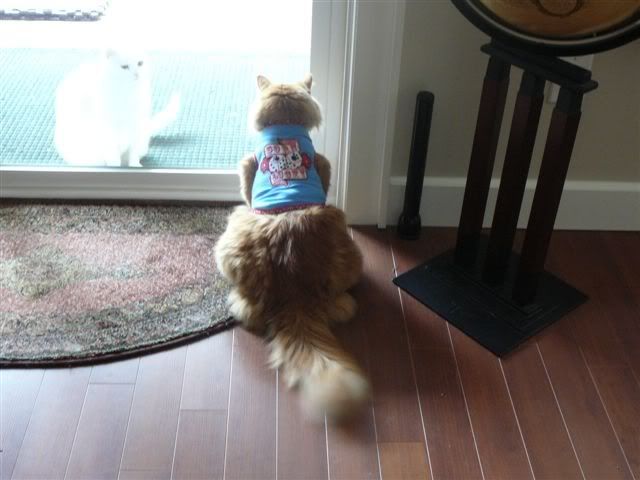 I'm KIDDING! I think my cat would hate her if I squeezed his fat
self in anything like this! LOL Did you happen to notice the cat on
the other side of the door is out in the cold with no sweater!?
I am still knitting. I've knitted a few scarfs, half a sweater,
and a hat. Now I'm working on a soft green blanket! I'll post those
pics when I'm done.