Literally!
On a happier note.....my soldier has been off for the
last week and will be off till school starts back! So....
needless to say, I have been playing the adoring wife
and chatting with him instead of my computer friends!
Last Saturday evening, I hurriedly whipped up this
dress for my daughter to sing in that Sunday! I
procrastinated (recently diagnosed with AD-HD) ;)
till that evening to get a dress sewn for her. No
pattern to be found, so I dug deeply into my
crevices of my semi-creative being and came
up with this costume...er...dress! Fabric was used from
outgrown skirts we had. Hence, a re-purposed
holiday dress!
She loved it...all that matters:)
We also attempted a gingerbread house! Here I
am holding onto the roof...it slid and continued to
slide...until we ate it that night!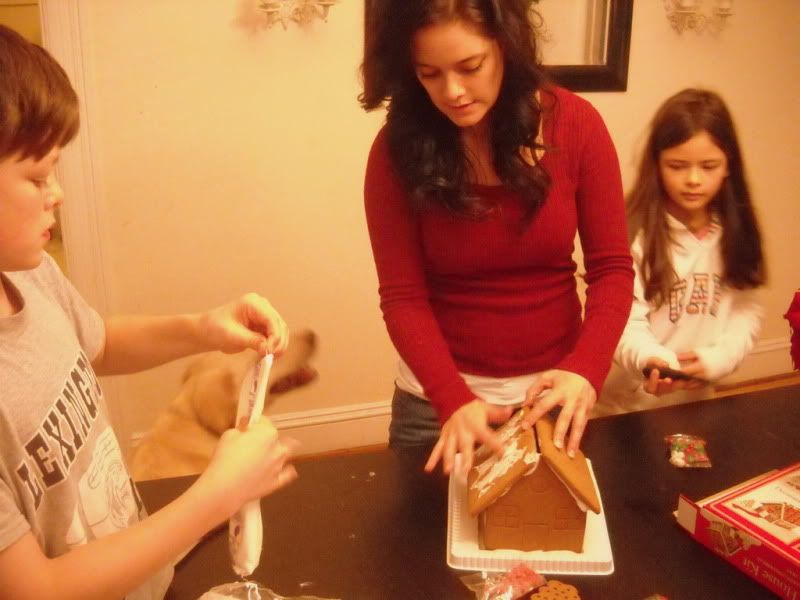 My mom makes the most beautiful gingerbread houses! She
always makes one every year for the kids...I thought I
would try my hand at one with the kids this year since we
are no longer near Nana.
The kids fortunately didn't care that the roof refused to
stay on, that it was pre-manufactured at a factory plant,
nor that the icing tasted like Elmer's glue (now why didn't
it stick like Elmer's glue) !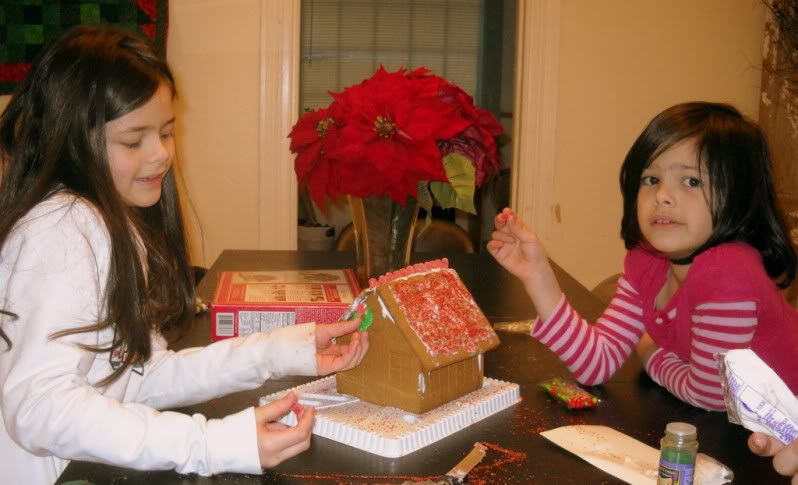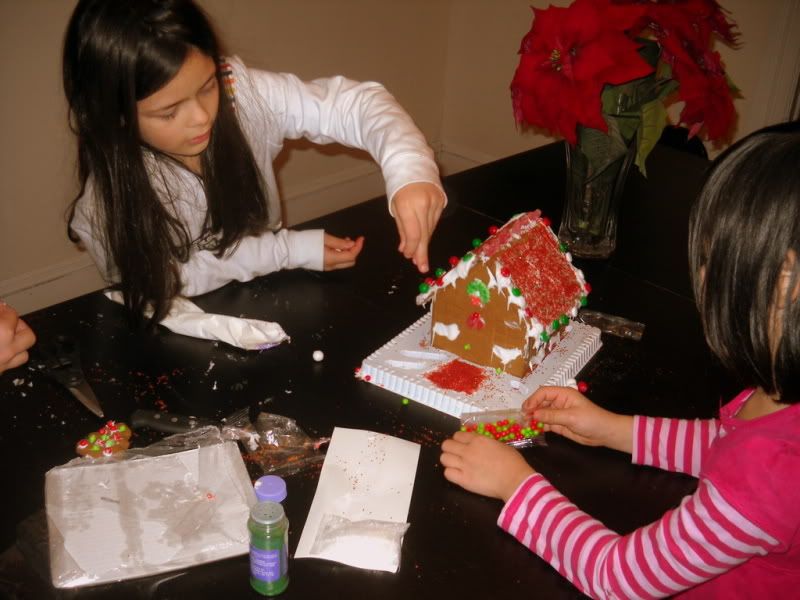 Our first book discussion was awesome! Eight girls came...
and we had a wonderful time. This next month we are reading
the book, "Total Forgiveness"! If you care to read along!
*Smiles*
Did I mention that I have been doing Pilates in my
workouts lately! Hate 'em.... My butt hurts to walk
...my thighs feel like lead and it's been
three days since I worked out with that lady....she said it
would give me sexy legs....if black and purple is the new
"tan" and limping is in...then I'm doing good....somehow I
doubt that!
Okay...so I'm gonna stick with the bike...and training on
the trails......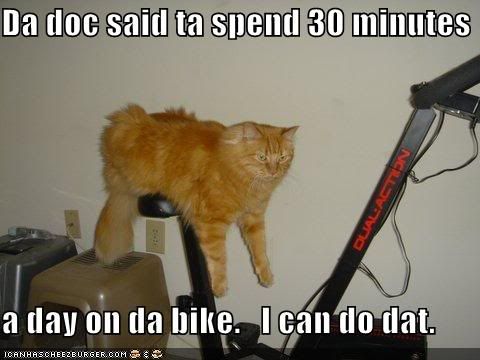 Enjoyed catching up with you *wink* I look forward to
reading my favorite blogs this weekend!
Aubrey