I was looking through a box of christmas decorations donated to me...
I was really wanting to make a wreath. I LOVE wreaths...ANYTIME of
the year...INSIDE! I especially want the boxwoods wreaths from Pottery
Barn! Oh yeah!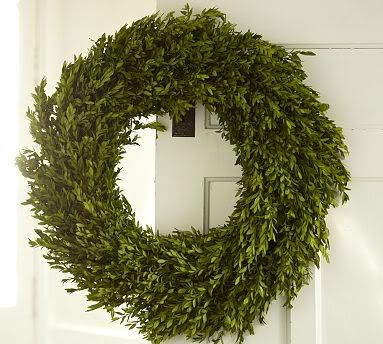 I've got so many places in this old house to hang them...like my
french doors to the living room! Over an old window...
So instead, I took some garland and wrapped it around a wire hanger
I bent into a circle...I left the hanger hook intact in case I wanted
to hang it over the door. But I chose to tie some red gingham fabric
to the hanger and hang it above my mirror. It looks better in person;)
Passed this farm on the way to town the other day. The sun
came out for a little while after that snowstorm we had.
I love the snow on the trees!