Thank God it's over with!!!
My doctor's visit. It has been 7 yrs
since I saw a GYN! My excuse?
Well, I saw a doctor for the
first 6 years of my marriage every month
…four pregnancies
in a row will do that to a person! So yeah, I took a break!
I went today because as most of you know my mother is taking
radiation therapy for breast cancer, so I needed to go as a
precaution, since we think this disease is hereditary. I
should have results next week, although not worried about it!
So I woke up this morning to a LOOOONG trail of turquoise/teal
footprints
….I mean paw prints. They traveled EVERYWHERE upstairs…
around the rim of the toilet…over the bathtub…and into the tub itself.
I don't know what my cat got into, but two of his paws were colored.
He was on the hunt for fresh water…he refuses to drink out of his
bowl though! I would've gotten a picture, but lil' girl cleaned
his paws.
I was so happy with myself! I finished all my assignments and
they're not due till next Monday! I still have two tests though,
but at least I'm able to enjoy my family this weekend, especially
with soldier leaving soon.
Friday we celebrated daughter H 10th birthday!!!
She loves horses,
puzzles, drawing, and playing on the computer. She is still very
much a tomboy…she could care less about clothes, boys, make-up,
dollies, ect. She's a sweet girl, loves to talk, does her chores,
and loves to make friends. I'm looking forward to learning some
new things together this year!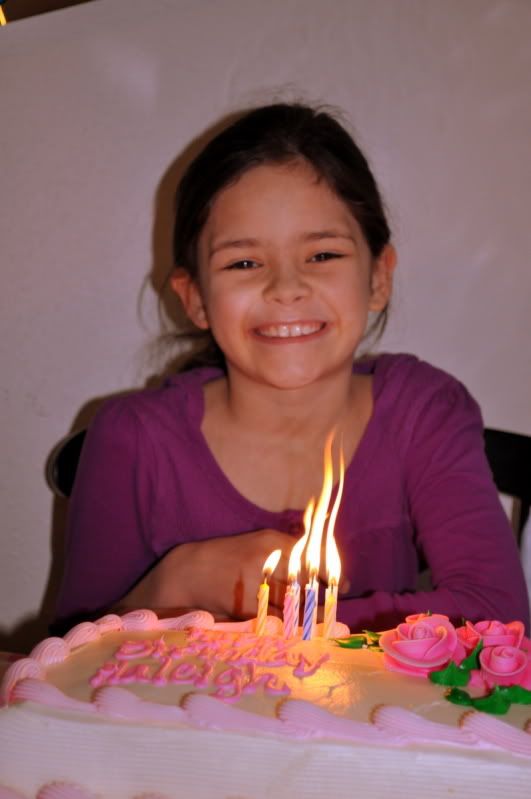 Big sis and Lil sis @ the bowling alley. Haleigh wanted to go
bowling that day!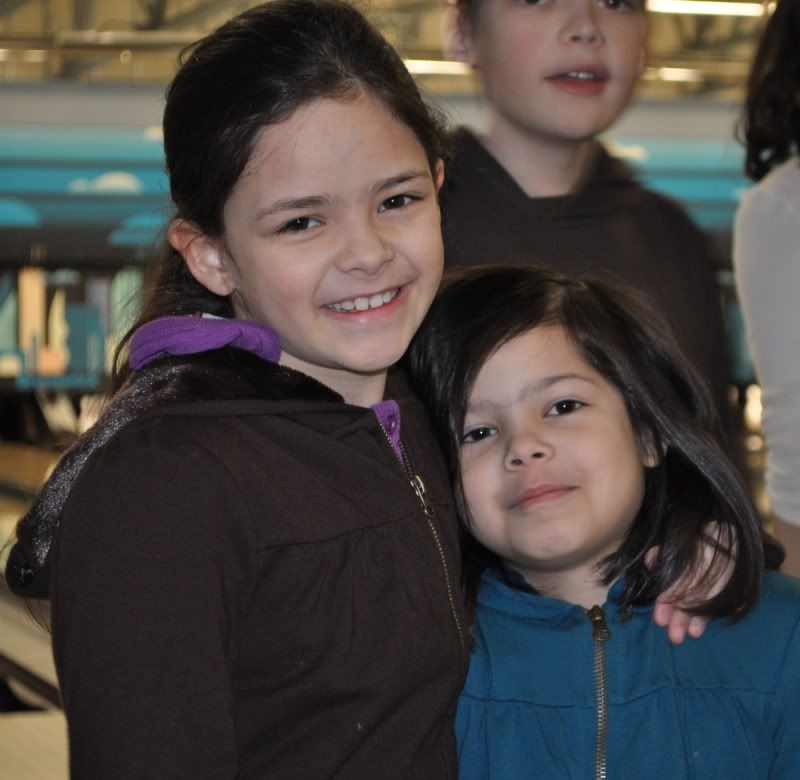 Mom & the birthday girl!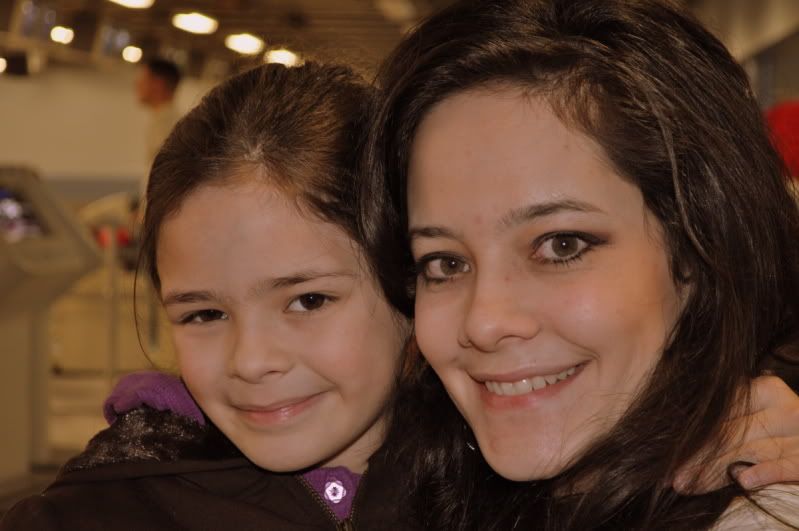 So happy my soldier gets another four day weekend! I think we're
going to have friends to lunch on Saturday...and maybe go for a
hike on one of the trails in the parks on base. Just maybe I'll
even make time to hit the gym!

Army Wife