I'm Baaaaaack!!!! Super busy army wife lately. Preparing
for her soldier to come home in a week on R&R! YAY!!!

I've missed you all and I can't wait to sit down with
my lemonade and catch up with you.

Last Sunday I visited with some dear friends of mine, and
they let me take a tour of their cabin...with my camera...
so I'm here to give you a tour of an actual Adirondack cabin
on the Moose River.
Welcome to Moose Trax....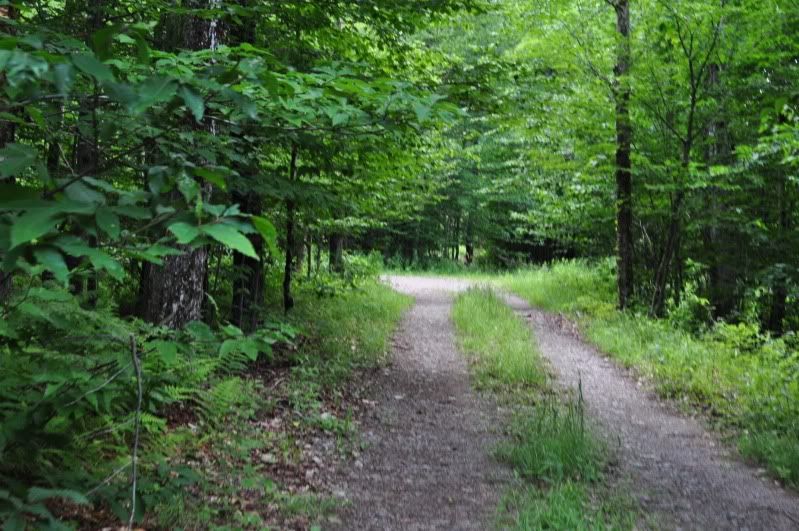 This is the view from just about ever window in the cabin...
I could hear the rapids and the tricking of the creek the
whole time.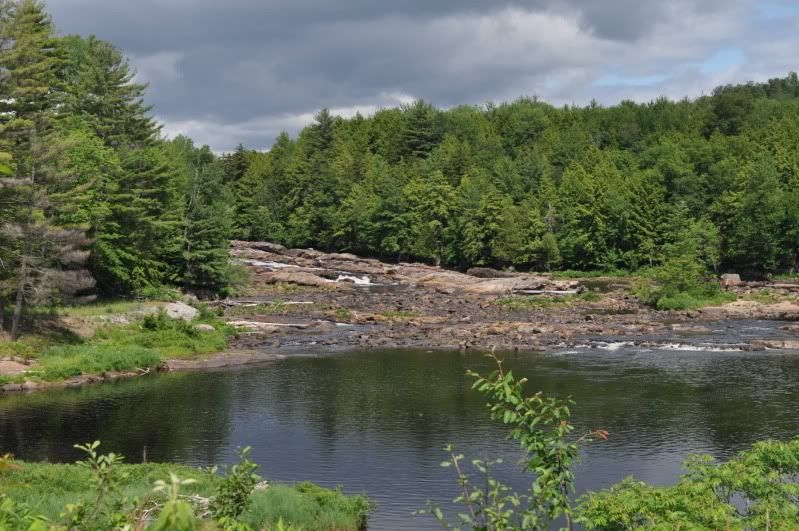 This is Adirondack siding....
Here is a pic of their neighbor's cabin done in the
Adirondack siding.
The main living space and doors to the deck overlooking
Moose River.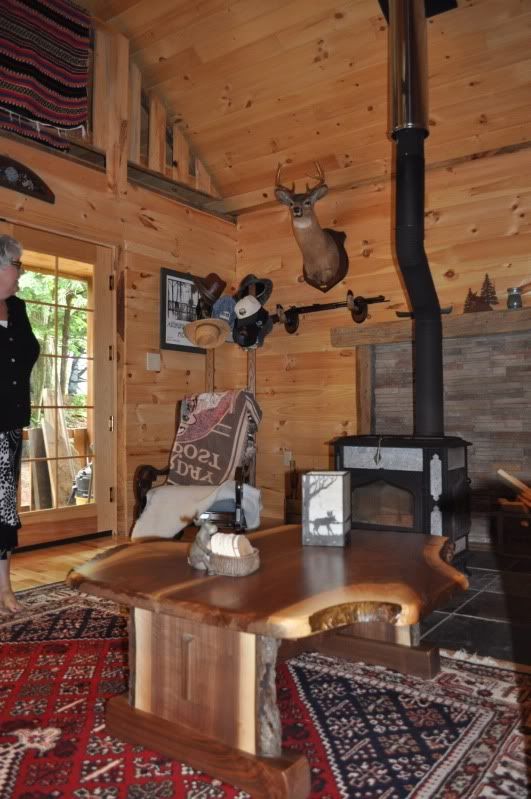 Lovin' the wood planked walls...and if she ever wanted
to go beach cottage she could paint them white and
they would still look amazing!
The dining room...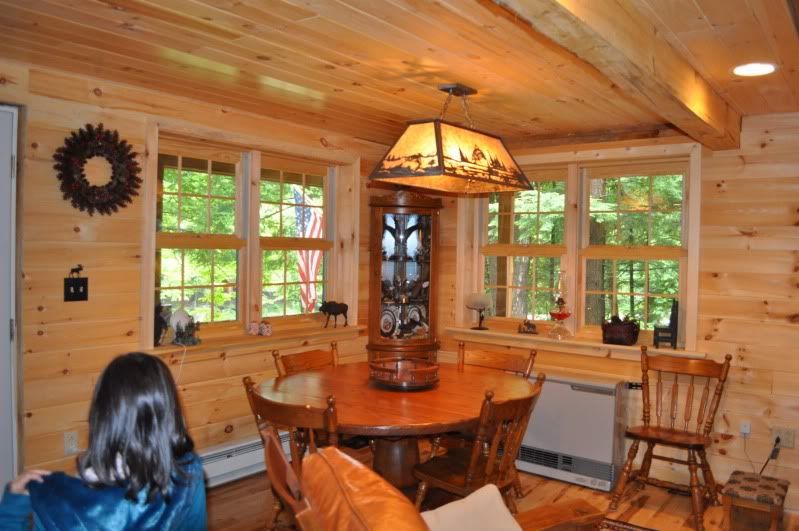 the kitchen wasn't entirely finished yet...but check
out the pulls on her kitchen cupboards!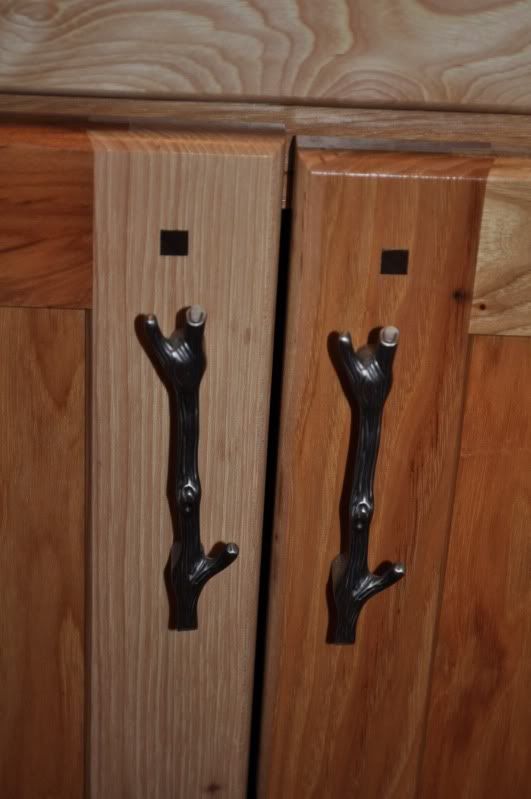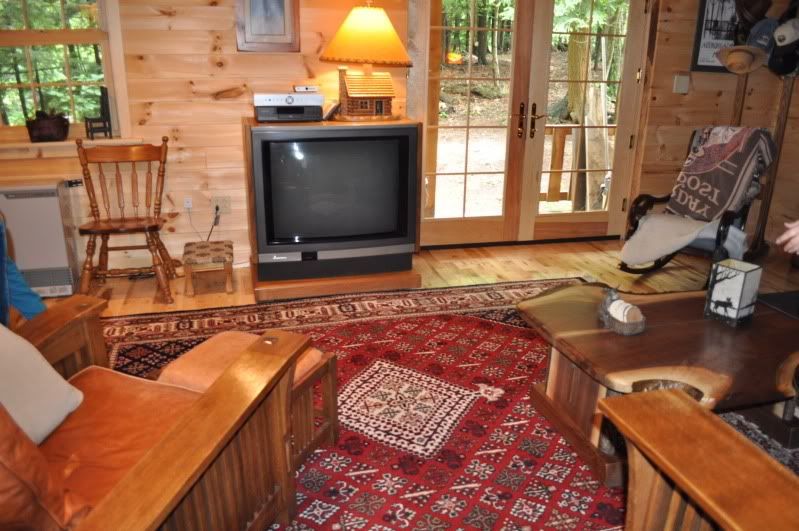 We interrupt this broadcast to feature "tigger"!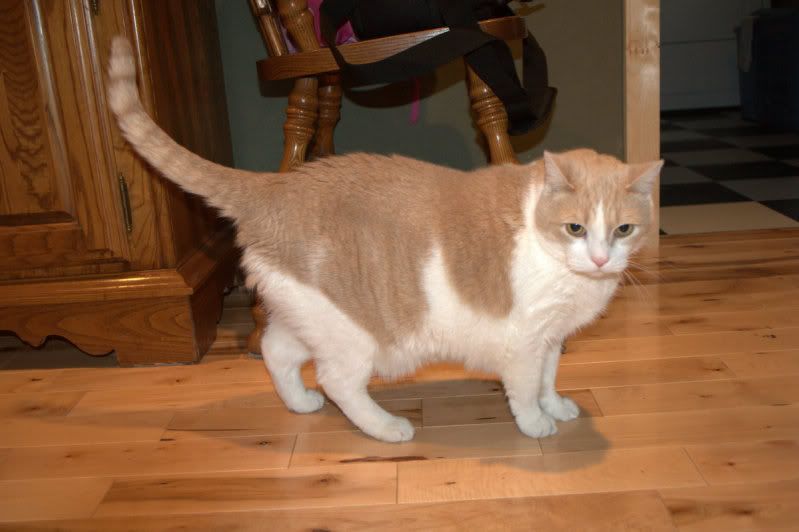 Tigger also wanted to prove, that although fat he
may be, he can still do tricks for the guests.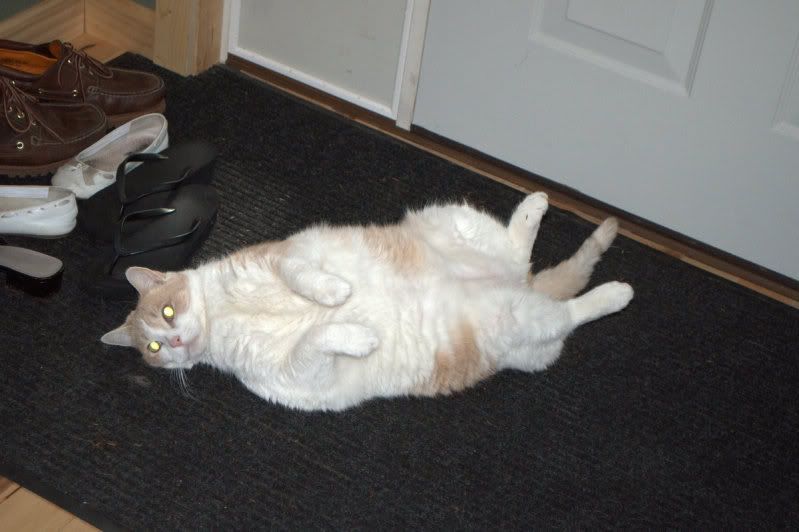 Back to the tour...this is looking down from her loft.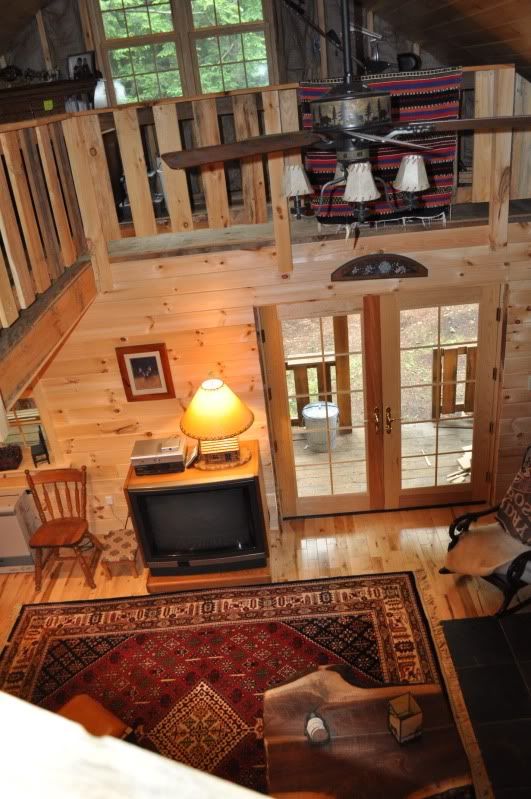 here you can see the stairs to the side leading to
the loft...I love the wood stove!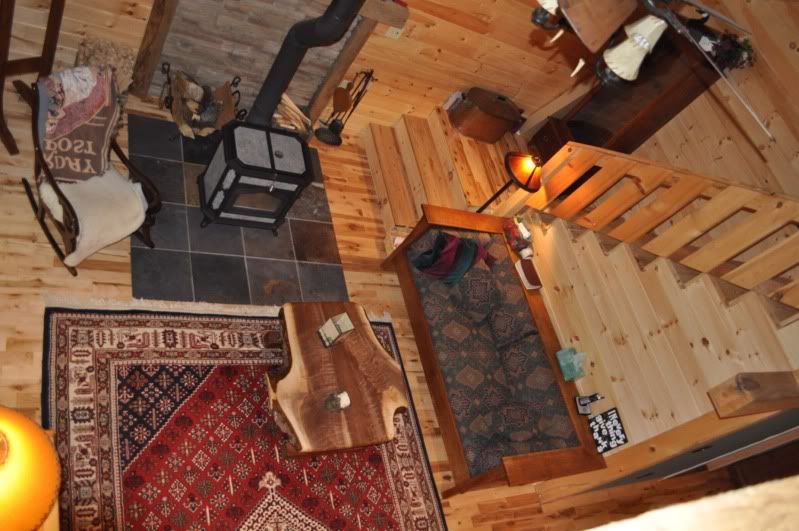 All her windows upstairs have these wonderful little
knooks...she said her grandchildren love to sleep here.
Here is the bedroom in the loft...the closets
are curtained on the side...
Little girl enjoyed hanging out in the hammock with
our friend..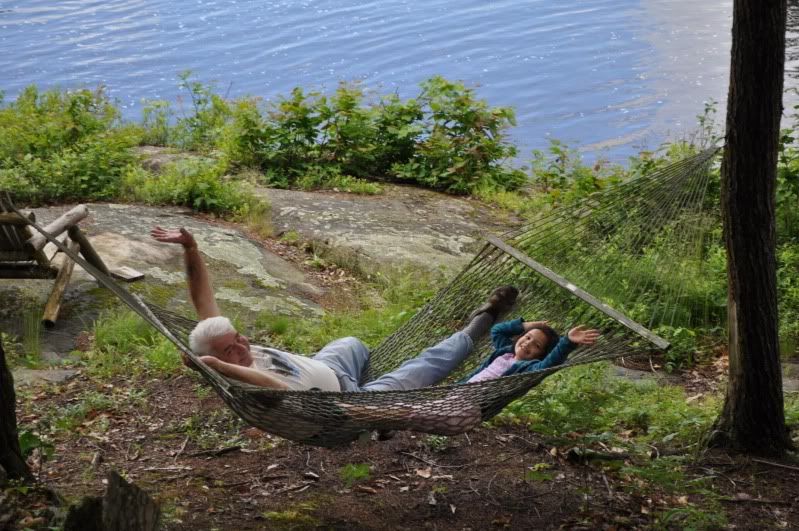 Me and Little girl...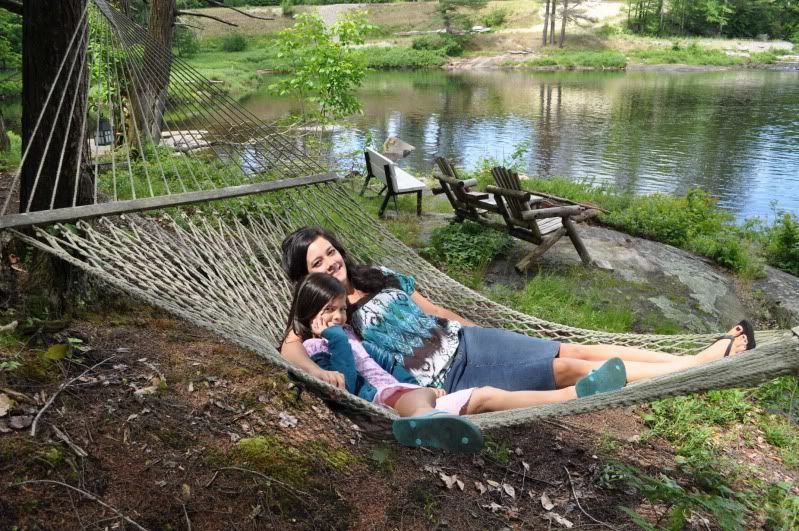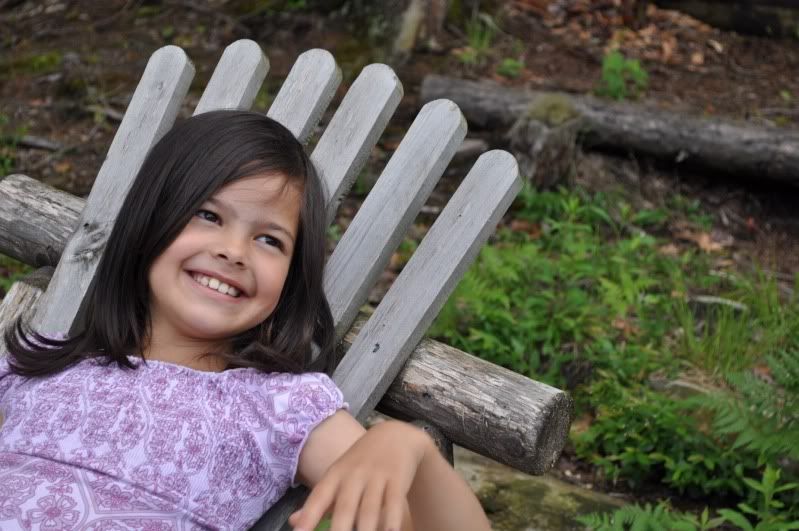 Late spring cleaning going on here as I get ready for
soldier's visit...can't wait and hoping this week goes
by fast!
Army Wife~