After school today, my kids and I crafted some ornaments with
homemade playdough containing LOTS of cinnamon and red-checkered
ribbon! We started a tradition when they were little, that we
make our own ornaments together...one year we did legos! =)
I wish I could credit the blogger whose recipe I used, I'm sorry,
the name has failed to come to me.
Recipe:
2 cups flour
1/2 cup salt
3/4 cup water
Cinnamon
Bake @ 350 degrees for about 20 minutes.
The kids had lots of fun making them and they smelled wonderful.
I love to the smell of cinnamon through the whole house! I had
leftover scraps of red-checked fabric we used to hang them.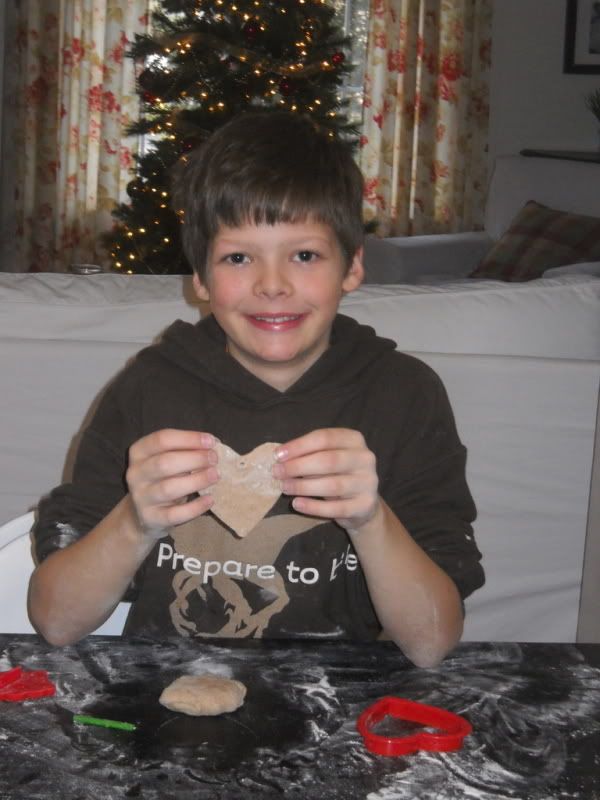 Isn't this guy just the cutest??? My youngest daughter made this
gingerbread man! Definitely going in the keepsake box!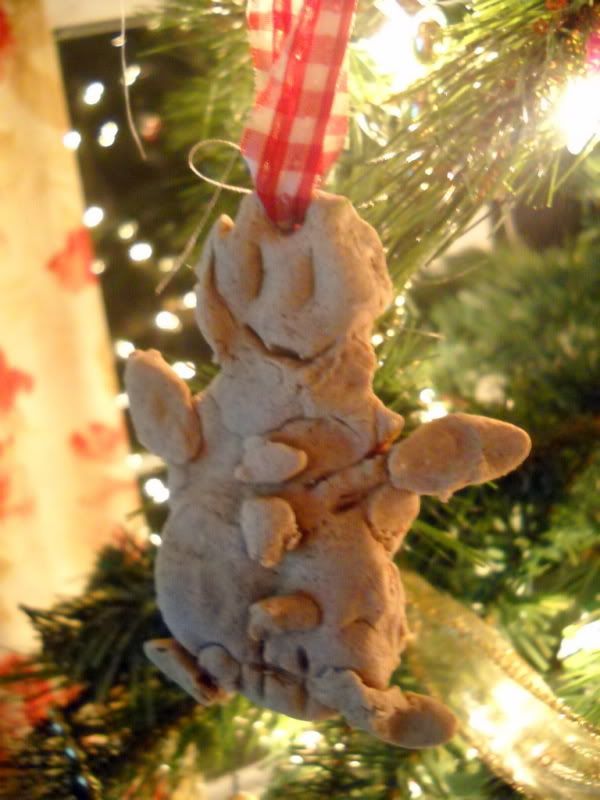 So we're not done with the tree, but just adding more gold ribbon
really...oh yeah and presents!
I only like to use clear lights...this year I went with red and gold!
My mom thought the checked pillow would be perfect for my new
slipcovered chair I made, and she was right....I love it there! I made
the pillow awhile back from some table napkins I found on sale for
99 cents!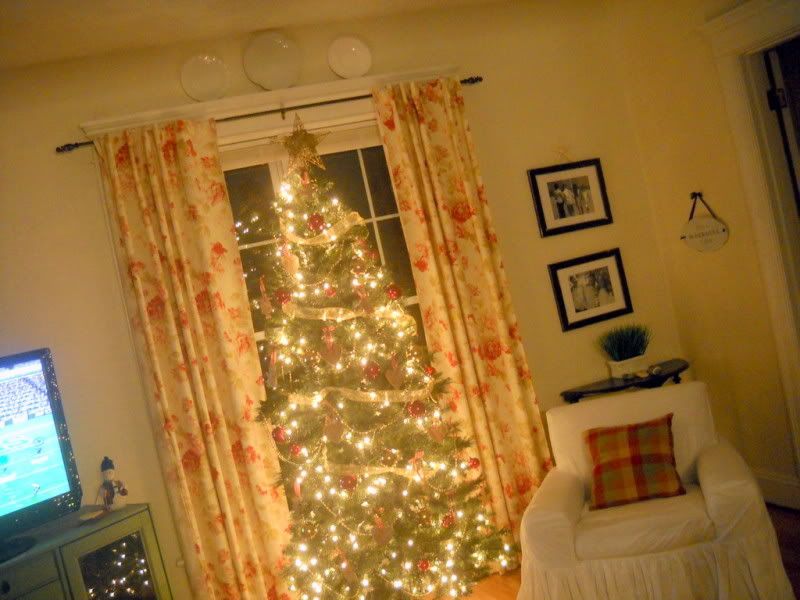 My kids sing specials at our church and they are practicing this
song to sing. It is a German Carol. I love the words.
There shall the Child lie in a stall
This Child who shall redeem us all
This gift of God we'll cherish well
That ever joy our hearts shall fill
How great our joy, Great our joy
Joy, joy, joy
Joy, joy, joy
Praise we the Lord in Heav'n on high
Praise we the Lord in Heav'n on high
There are more words...but these remind us why Jesus Christ
was born and how the angels rejoiced in Heaven over a Saviour
that would redeem the world of their sins!