Well, I don't know where my energy came from after cleaning
up the aftermath of Thanksgiving :P
I received an armchair from a friend who already had THREE!
Nice to have that problem =) I was thinking how much I would
love to order a slipcover from Ikea to match my white couch.
I decided first to attempt to sew my own. I LITERALLY draped
the white fabric over the chair, drew my pattern and cut the
pieces out. Much to my surprise, it turned out exactly how I
had pictured it in my little head!!! I was sooo excited..as
I've never sewn a slipcover before...well except for pillows!
Now to find a feedsack pillow for it! or...something beach cottage!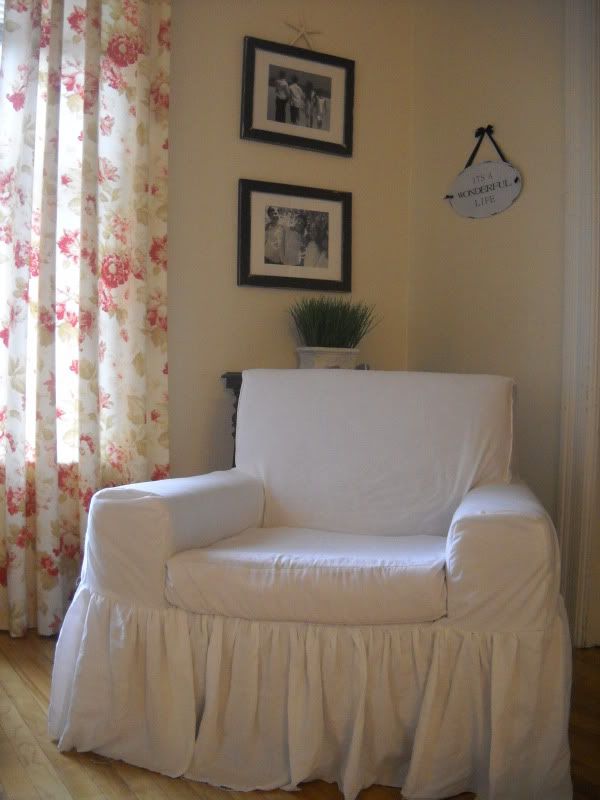 What do you think of my curtains? Thinking of switching them out
for Burlap? Not sure though...
Happy Monday to you! It's snowing here...so exciting...my kids
were going crazy! (we're from the south) heehee