Well, we are in day 2 of our snow adventures! School was cancelled
today because of 50 mph winds in our area. Mister drove 35 mph to work
so it took him an hour to get there but he got there safely. :)
My son told me this morning as he was pulling his snow suit on over
his clothes, that he thought it would be smart to go ahead and get
his snow gear on so that after school he would be ready to go out! ;)
I love the way kids think! Btw, we homeschool so I did only have
them do a little bit of school work!
Winter in New York is not waiting on any calender date as you
can see: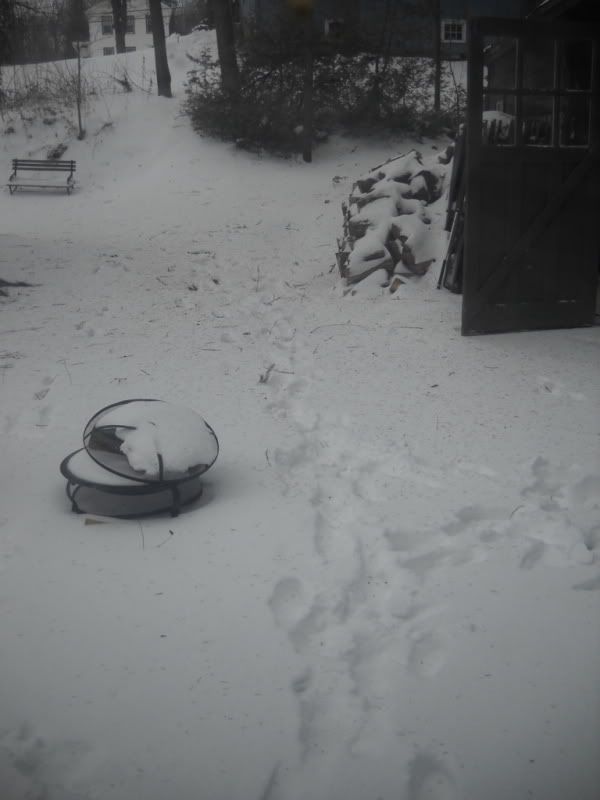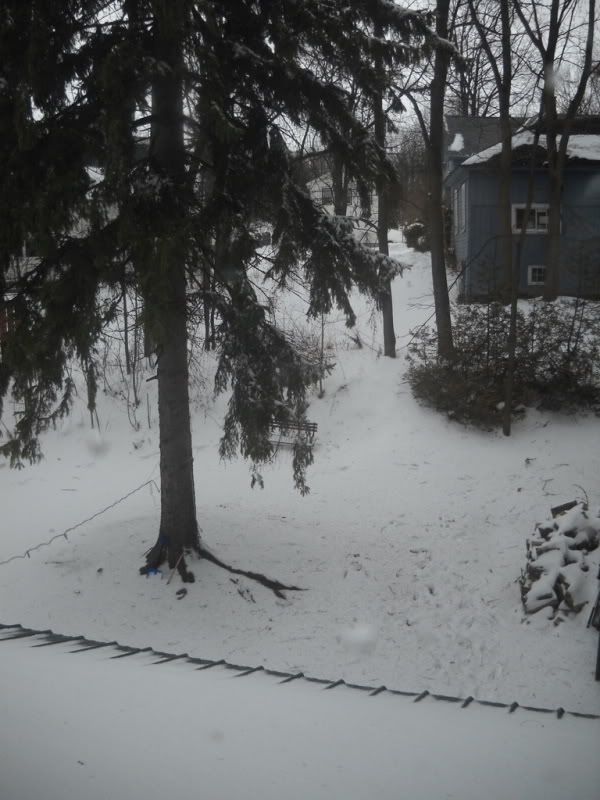 It didn't take long for them to get up these snowmen! They asked
for a banana to make their snowman smile. I let go of my hunger
for some homemade banana bread today and let them have one :P
Oh and in case you're wondering, the snowman on the right
"needed" a cane ;)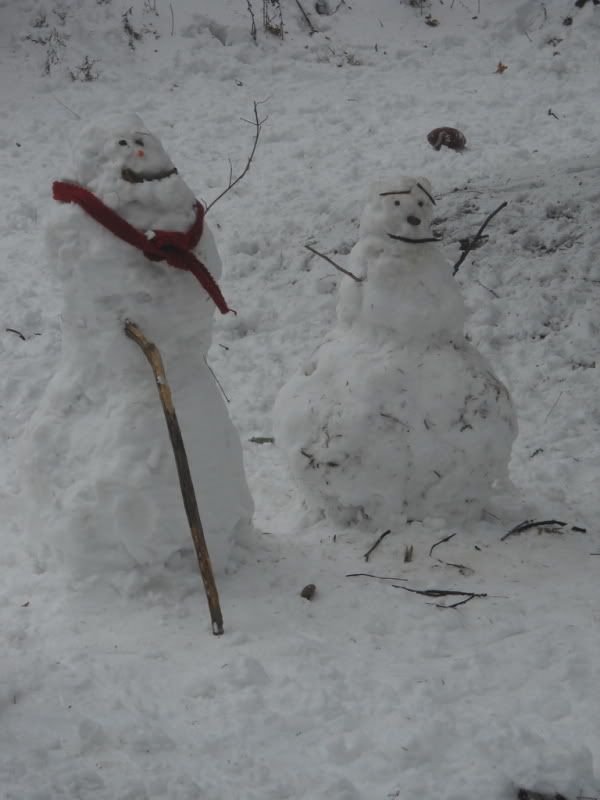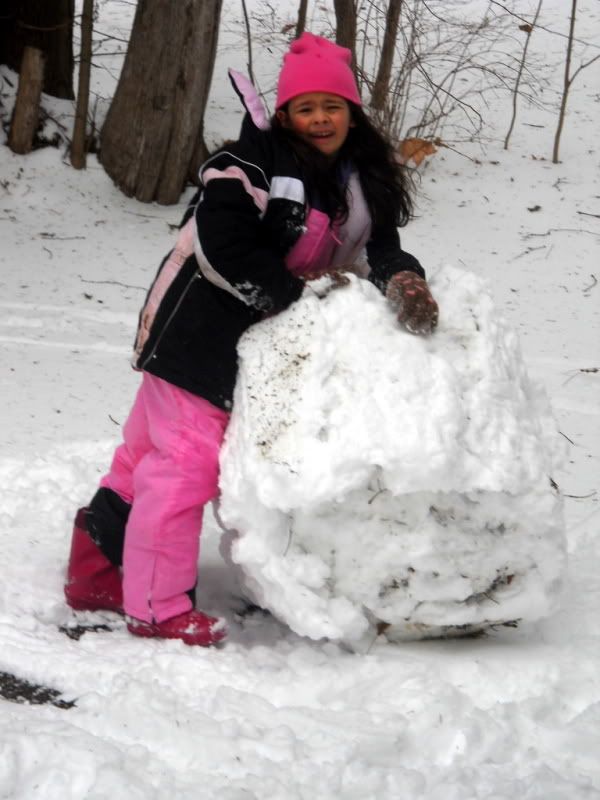 Copper wanted his picture with the snowman...he did help ya know...;)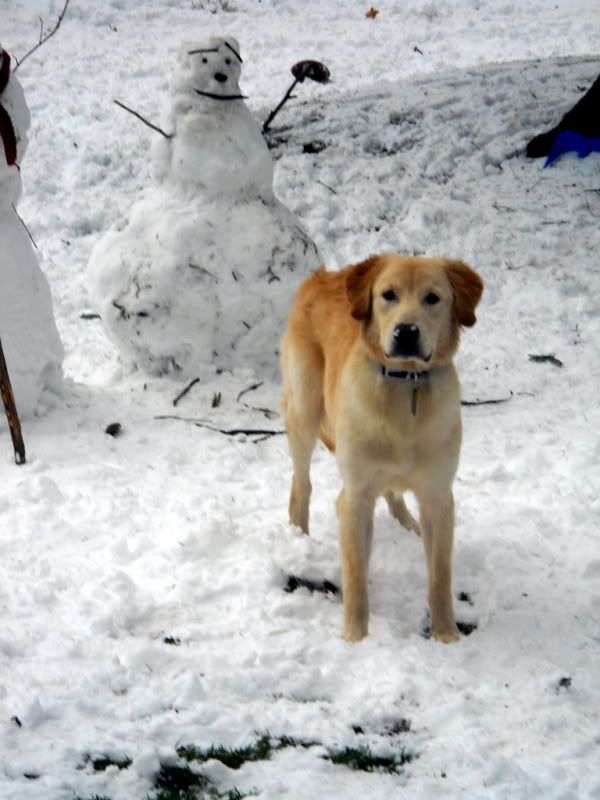 A litter over-ambitious snowman maker here!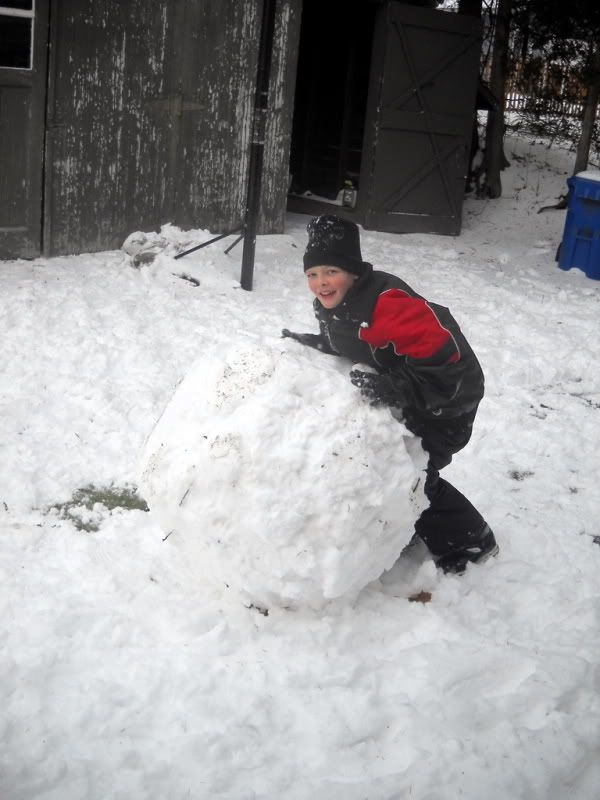 My lego master created this man on his skis. If you have any
lego masters at home you can visit the lego site
and get new instructions for new lego models! :)