Well, I FINALLY finished my wall hanging! For lack of anything or I
should say idea to hang it...I took my jigsaw(my new bff) and cut a
pretty branch from my yard and hung it on the wall. :P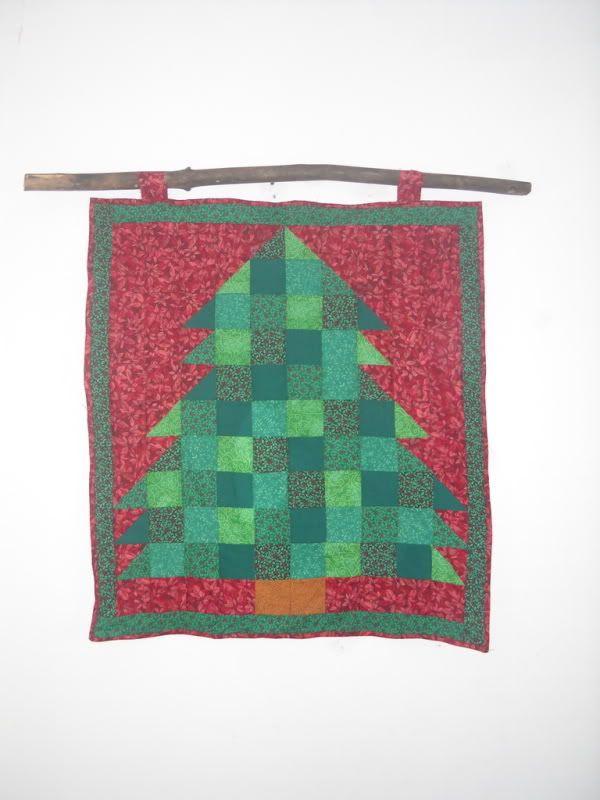 Snow is in our forecast!!! View from my upstairs bathroom window looking into the backyard.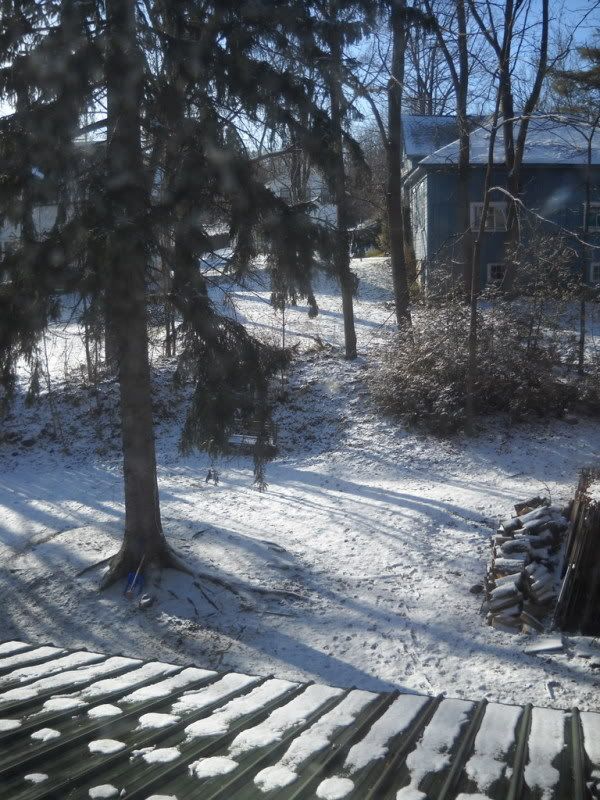 Another view from the master bedroom looking into my neighbor's
yard. Hi Jessica! :P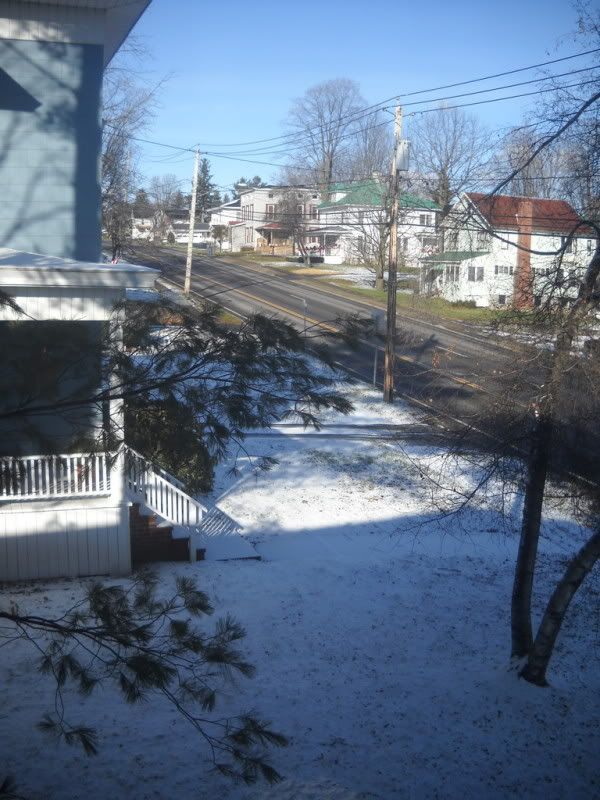 Every morning after breakfast, we have devotions...I'm not kidding...
my kids came downstairs to the living room dressed in their snow gear!!!
They were begging to go out in the snow!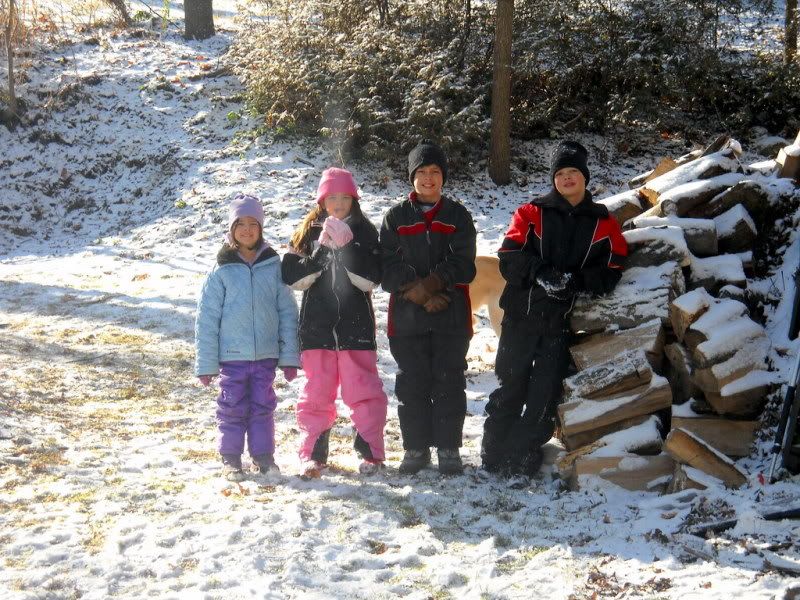 Let's make snowballs!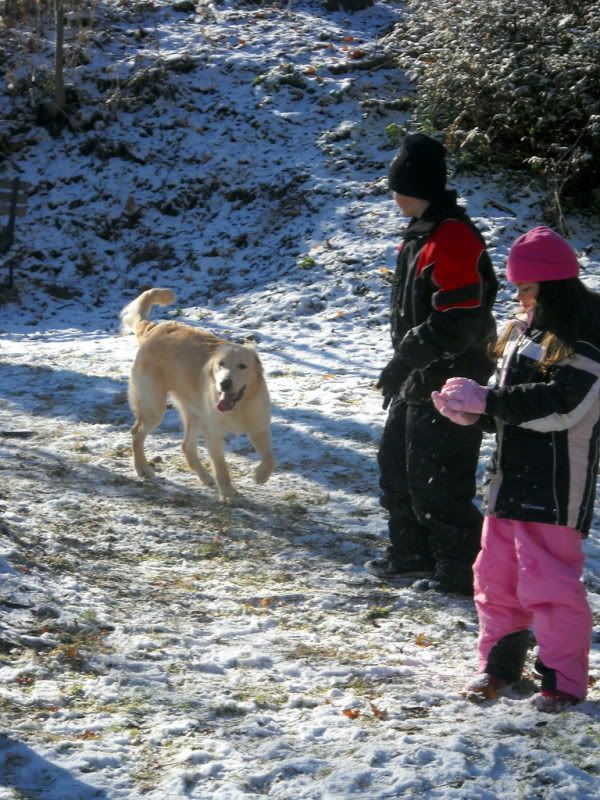 Copper was having just as much fun as the kids with the new snow!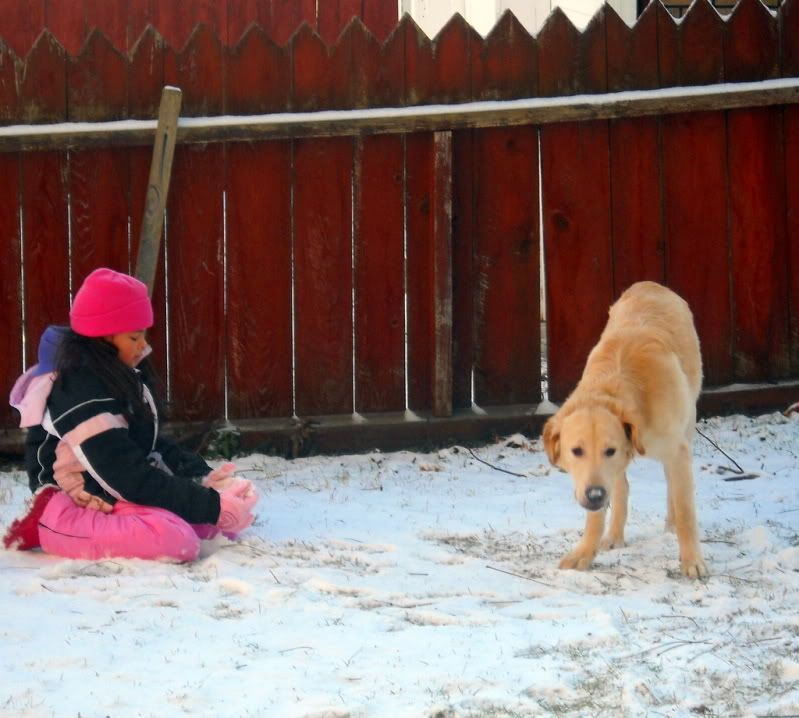 "Snow-Shmow! I'm gonna just lie here on mom's bed and enjoy the warmth
and peace and quiet!"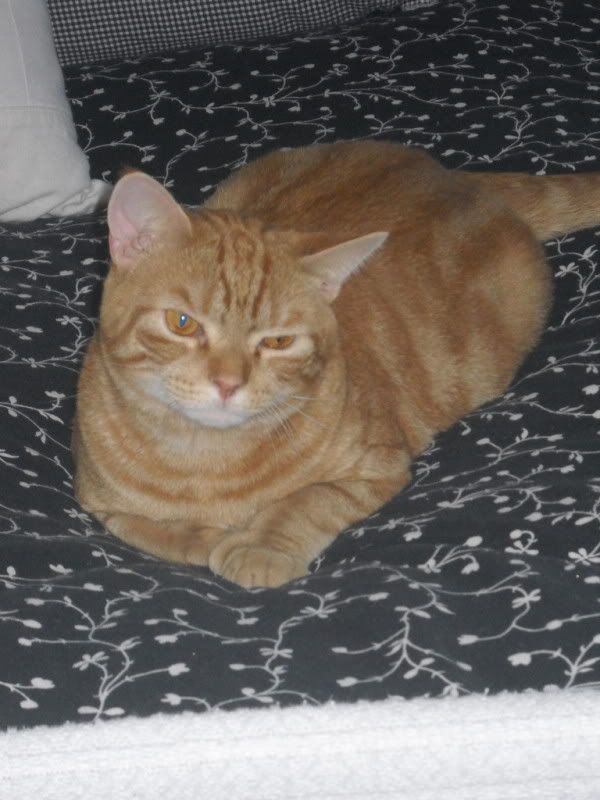 My soldier got his orders yesterday and is leaving sometime
around March for sure to Afganistan...for sake of www I'll not
post dates here. He received his packing list or should I say
camping list! Put it this way, he will be washing his laundry
in a barrel of water. It's primitive living
quarters where's he's going, so he's taking camp-like stuff!
fun fun fun :P
He's so sentimental...now that it's in stone he's leaving, he's
more expressive of how he feels about leaving us. You would have
been all giggles for sure, could you have peeked in my living room
window
last night
to see him slowdancing with me to some song, I can't remember....
his idea to boxstep around the living room and do the whole dippy
thing. haha...I love him to death. I was trying not to get weepy,
but it was hard.
Yesterday he sat through classes all day on their culture and learned
some of the language. Today, he is doing the gas chamber thing and
later this week I believe, practicing his flying skills.
This is not a recent pic, but one of my favorites...so impromptu...
but says a lot of his sentimental side!