Last night, when my husband got home from work, he took the kids
outside to build a snowman in the front yard!
I couldn't resist, I HAD to take a picture of this little old lady
trying to sweep the snow off her sidewalk! She was out there
again this morning when the blizzard like snow came through..
she finally gave up!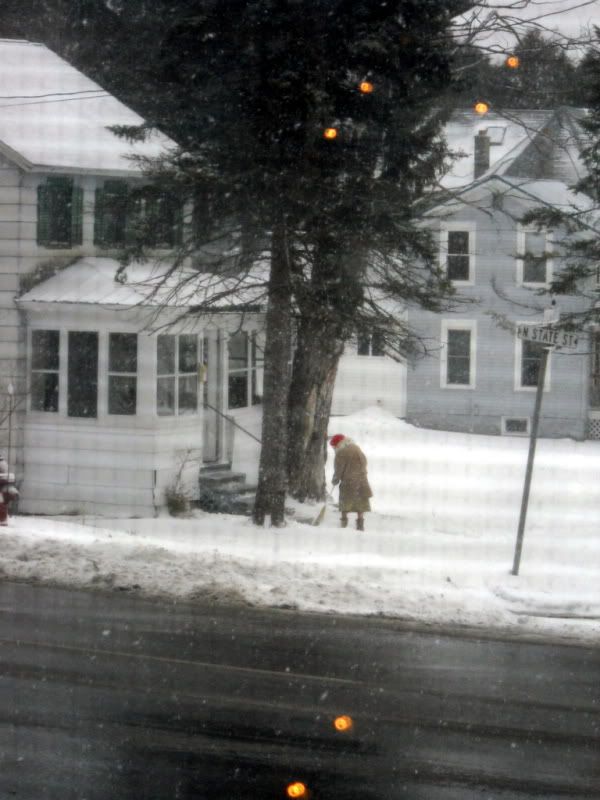 This is across the street from me...see the truck on the right
side of the street! This was a pic of it this morning before
the snowstorm came.
And here is the view this afternoon:
Here is a pic of my front porch! Within an hour after my son
shoveled it, it had already piled up again!
Gets a little thicker and deeper by the afternoon
Meanwhile, I shared my afternoon with some wonderful friends and
their children
making some delicious chocolate delights!
And we made chocolate covered pretzel sticks and dressed them up
into stylin' snowmen!
My friend's little girls!
Put 10 kids together...yes I mean 10 and melted chocolate,
sprinkles, and cake balls..and you can imagine the mess!
But they had fun.
This little bud wasn't taking any chances though, he said a
little prayer
before trying these cakeballs!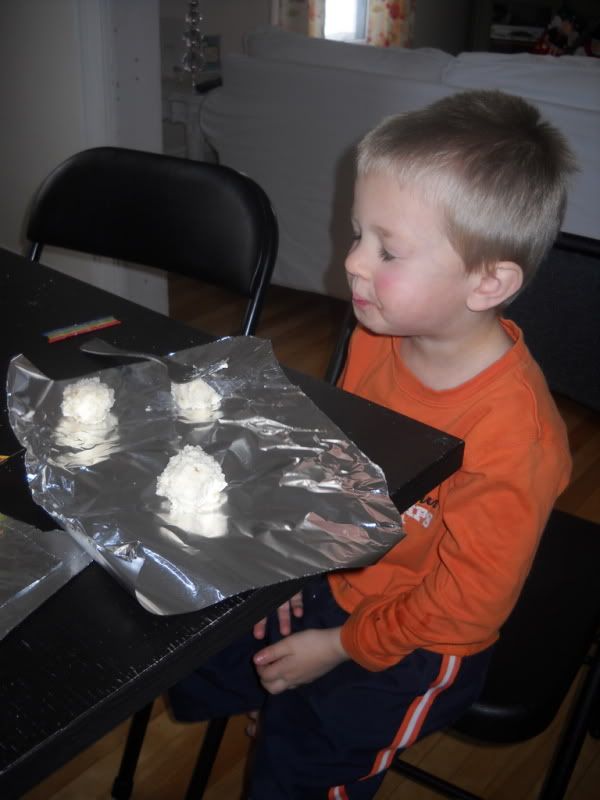 They were so good too. My friend Jessica, brought them over to
decorate.
You just crumble a cake(baked of course) mix with icing, chill,
and then roll in
chocolate or sprinkles.
Oh and the fudge recipe...easy peasy...and really good!
3 cups milk chocolate chips
1-14 ounce can of sweetened condensed milk
1/8 tsp of salt
1 tsp of vanilla
spread in pan and chill for an hour in the fridge..it was
so nice and creamy! The kids used cookie cutters for their fudge and
sprinkles!
Time to hit the snow again. Copper wishes he were outside!
Lowie hogged the heat register for most of the afternoon!The picture
kinda makes his eyes look mean.
Thankfully, hubby does not have to go to work tomorrow, as they're calling
more snow in the next two days. Thankful to spend a three-day weekend with
him!