We awoke to...if you can even imagine...MORE snow! It snowed all night
and is still snowing. We are officially snowed in!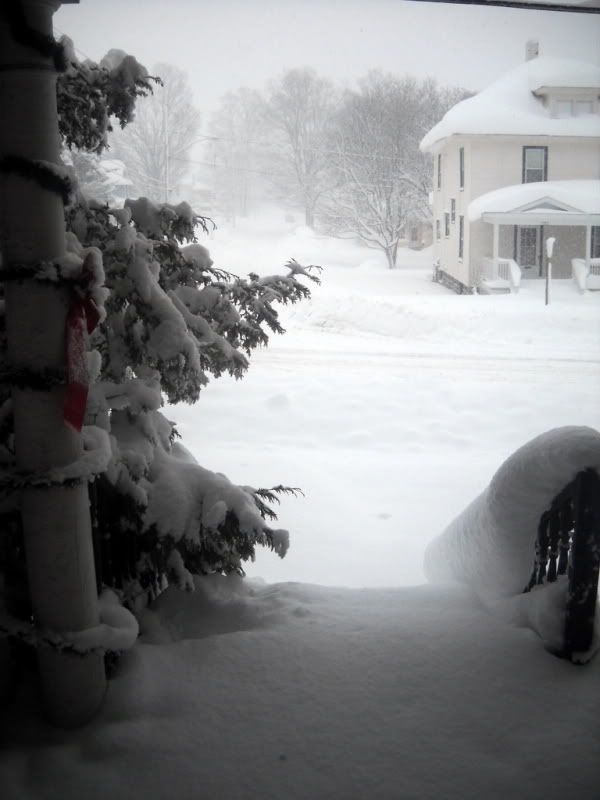 See the snow in my window?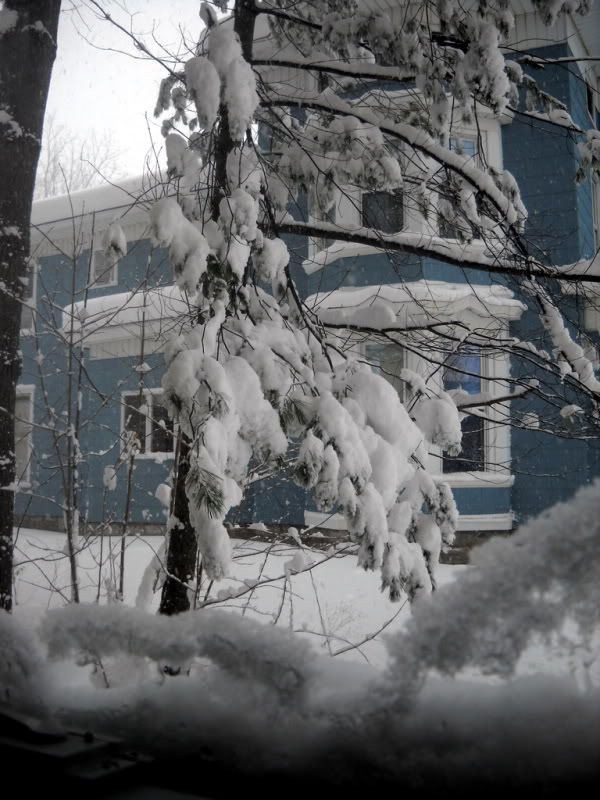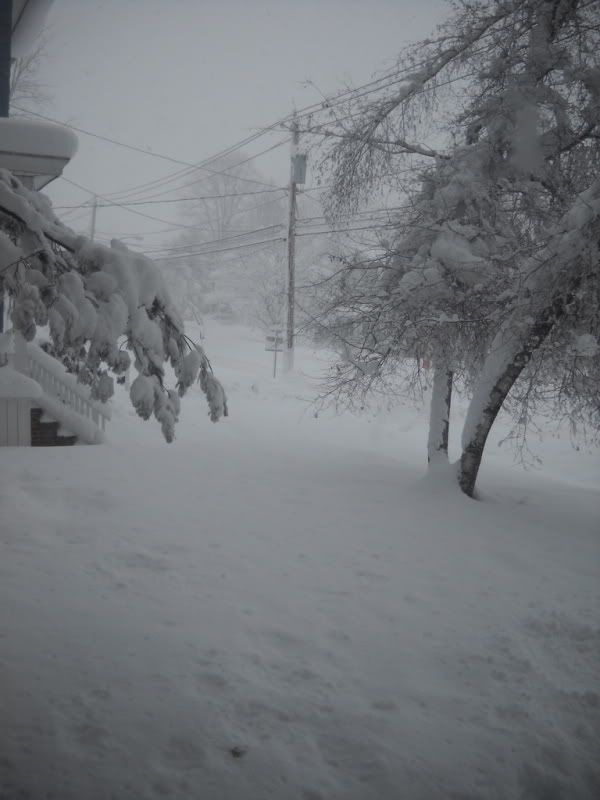 My backyard!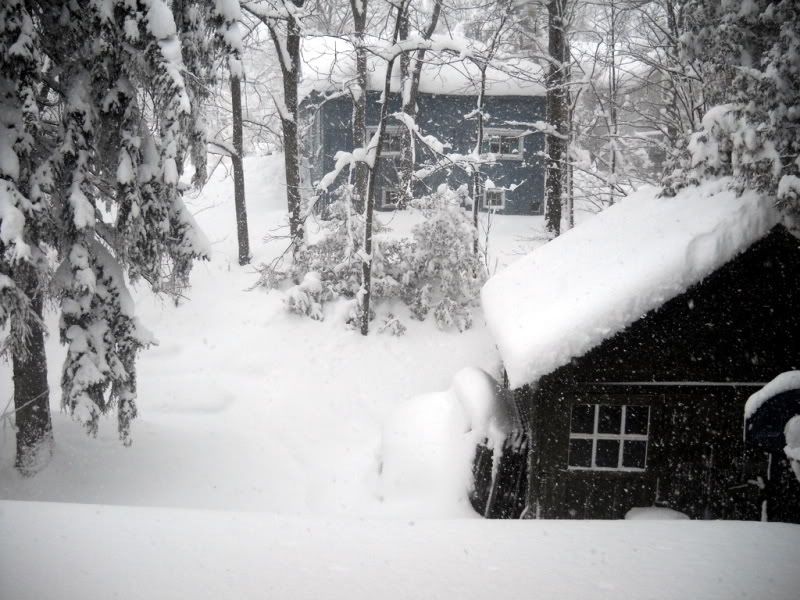 the shed in the backyard.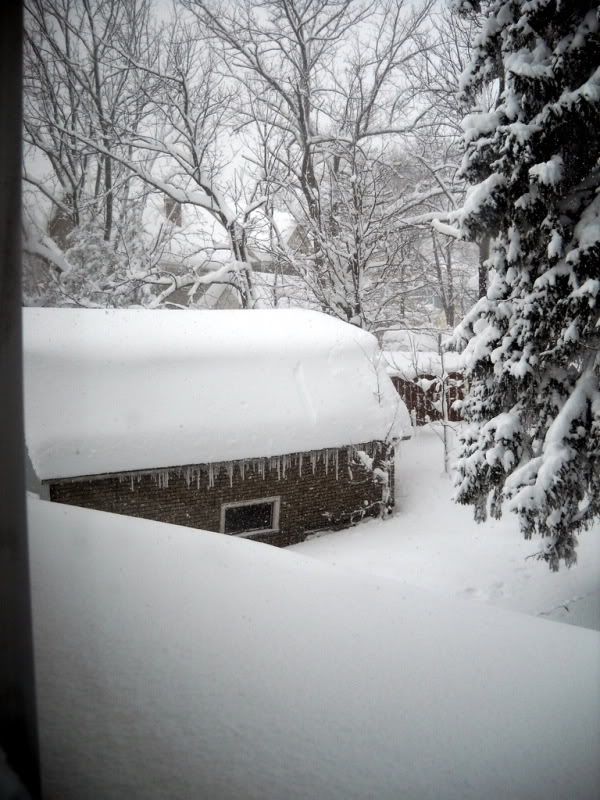 My car...doesn't look like I'll go shopping today :P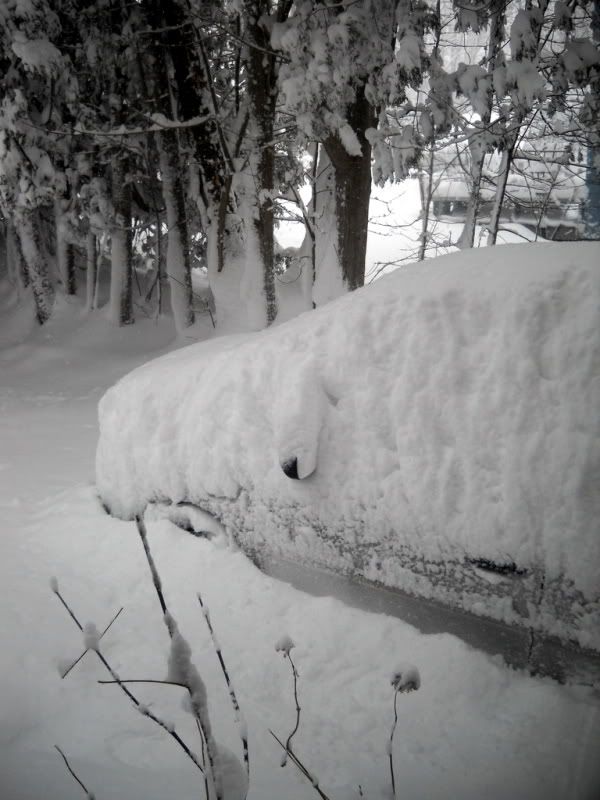 A kind neighbor attempts to clear a path on the sidewalk.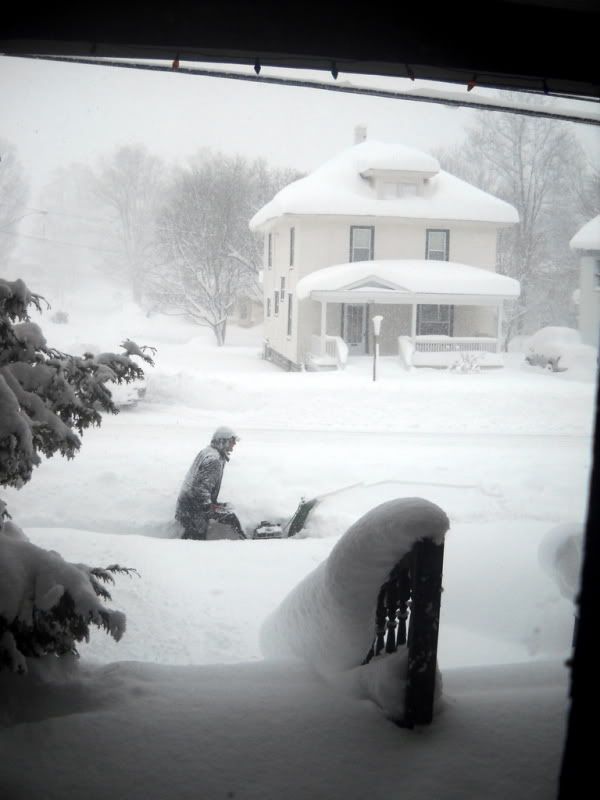 Mister decides he will try to unbury the car.
Remember my red picket fence.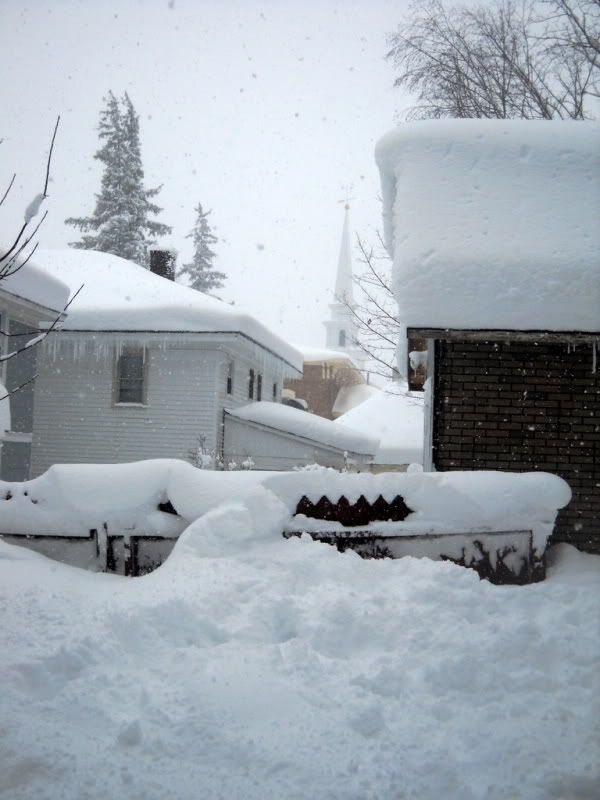 Copper and Mister love the snow!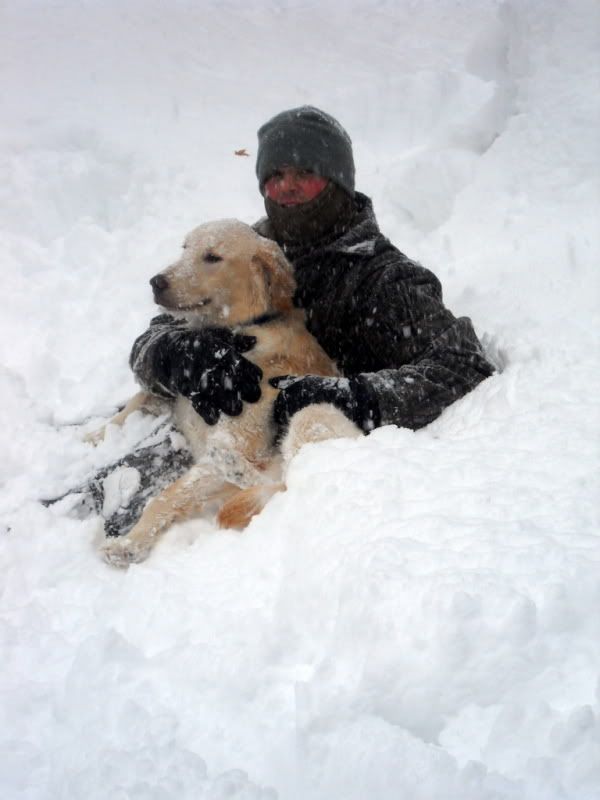 So does little girl...She said she loved playing in "the deep parts"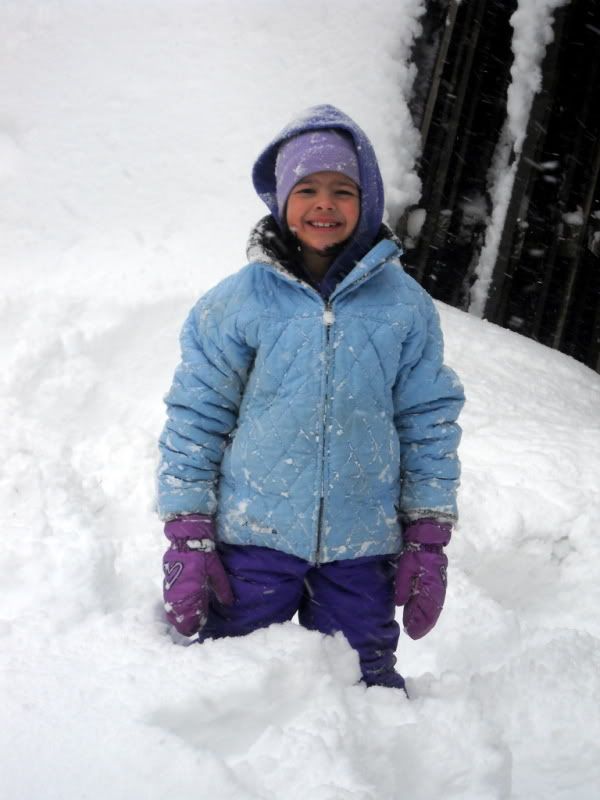 Quite wore out from shoveling snow all morning.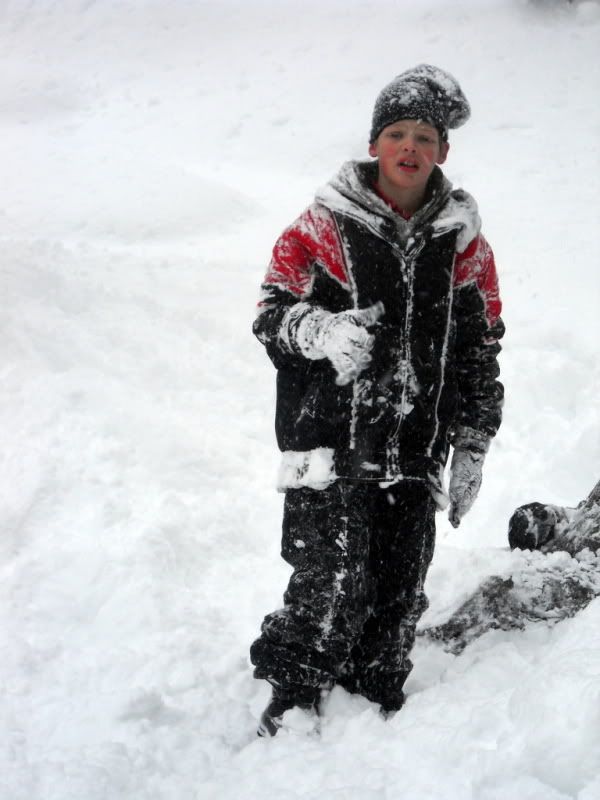 Thankfully, we are staying toasty warm inside and able to enjoy
the beautiful view outside.
I'm amazed yet again, of God's incredible handiwork of creation.
What an amazing artist! Every season welcomes a new canvas with
beautiful scenery...I'm not sure now which is my favorite...but
for now I'm truly enjoying the winter wonderland up here.