Here is the photos of the bedroom set soldier got for our
anniversary! I would have never picked this out of a
catalog, but I love it! It's mahogany with silver pulls.
After shopping for hours and days trying to find the
RIGHT
bed pillows, guess
where I ended up getting them?
Walmart
!!!
I know, I know, crazy!!! I usually hate walmart!
I paid 10 bucks for them on sale! Versus ordering
the $79.00 pillow I was drooling over in my Pottery Barn
magazine! humph!
I
was
going to do green as with the
rest of the house and purple, like deep wine purple-ish! :)
There is some green in the lamps and I'm adding some green
bamboo poles in the corner by the dresser at some point.
So I spotted these pillows and as I love wild animals...it
just goes, ya know...the whole wild, outdoor part of me,
said,
"this is perfect".
Brings out the animal in me! HAHAHA
Just kidding!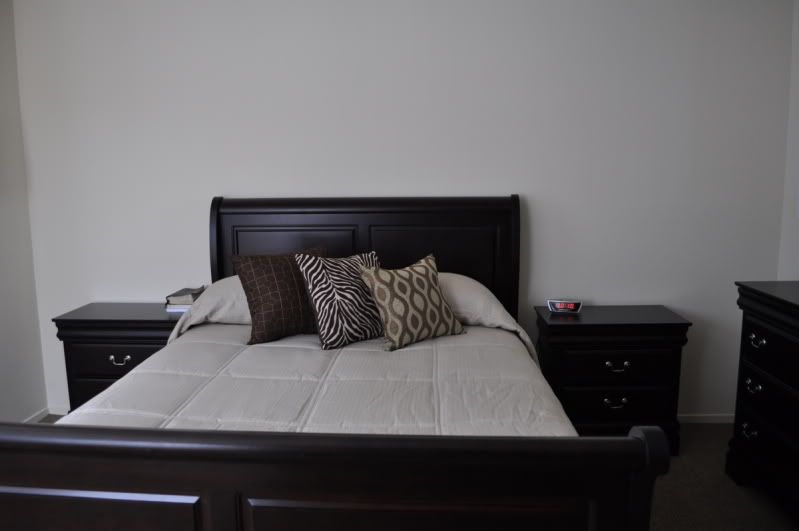 Still need to pick out bedside lamps. I already know I'm going for
silver. Something like this pic from Pottery Barn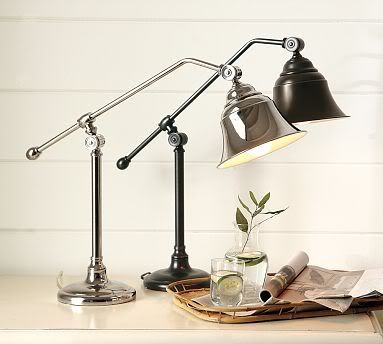 Would you pay 119.00 for this lamp? Yeah, me neither!
Is three pillows the magic number? I'm clueless. I even googled
(I'm a googler!) how many bed pillows you should have!
I felt like Dianna Barry asking Anne Shirley if
100 doilies
was
enough to keep house with? HAHAHA
I LOVE that movie! ....hmmm Maybe I should break those out tonight!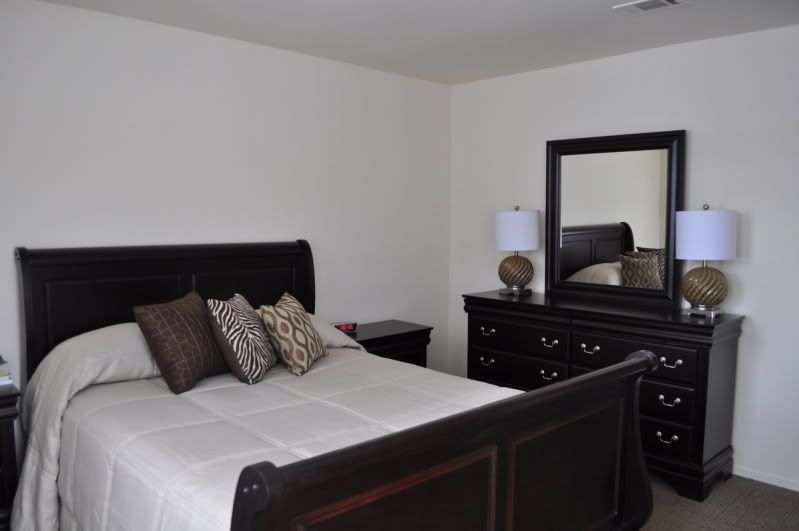 Still debating whether I want to tackle painting this room? If I
did it would be tan! What do you think? Paint or no?
I went back to Walmart the other day, and enlarged these photos of
soldier and I taken after his graduation. I LOVE them! I hung
them in 11X14 frames and they are hanging in the teenie-weenie
hallway in our bedroom. I can never tire of black & white!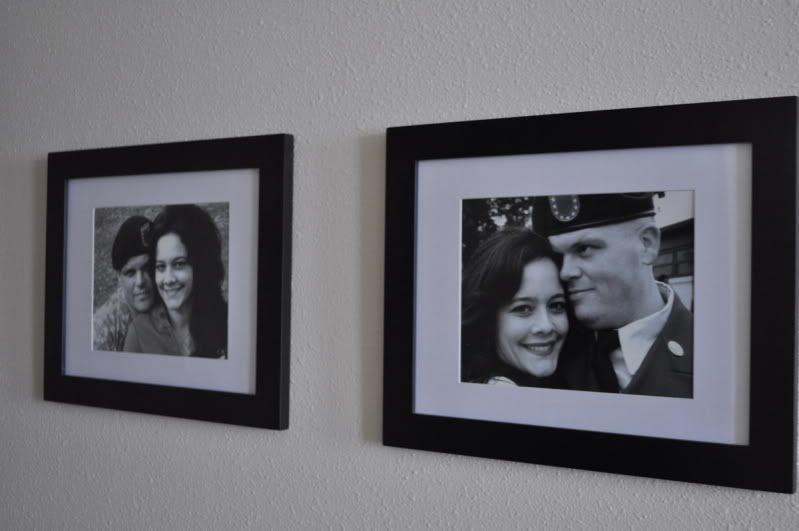 BIG NEWS! We finally have a date when soldier is deploying!
In three weeks! Time will fly faster than I want it to, but
at least we know when now. Pray for us as we prepare for him
to leave!
Blessings to all ~Army Wife