Good evening! Here to share some photos of our
new home on army post. You will see I have space
to decorate! I've decided I love the color green...
in all shades! Being an avid hiker/mountaineer,
I've drawn my inspiration from the outdoors.
Shades of green, earthy tones, and some white of
course.
Soldier darling, informed me upon moving into the
new house that we were NOT doing eclectic aka mixing
crap with good stuff "in this house" I quote! Shabby
chic is not an option in either the living room or
bedroom. hmmm....so we came to a compromise and he
is happy with my natural approach to decor. My pencil
starfish, sand dollars, and grass stay, flowers and
frills go. Okay...I'll go with it.
Can you believe we managed to agree on the new bedroom set
we got each other for our anniversary gift...early, but
that's because he will be on a deployment during our 14th
anniversary. And yes, although we mostly disagree on decor
we are very much happily married, thank you Lord, I can say
this in a very much unstable generation.
For those who journeyed with me on my other blog through
my slow year...I am estatic to inform that as of this
month I am debt free. A goal I set out to accomplish during
my slow year. What is a slow year? Basically, a challenge
that I would not buy new or retail, that I would repurpose,
reuse, and make-do with what I had. I also cut out
disposable paper products, minus toilet paper (we'll not
go there for now) Mostly anything store bought was food
only. I learned I can do it when I put my mind to it. I
learned there is a LOT I really CAN live without. I learned
what WANTS and NEEDS really mean. I learned there is much
joy and contentment in the simple things in life. =)
Now onto the house tour:
Copper insisted on getting in the picture, so here he is
leading the tour....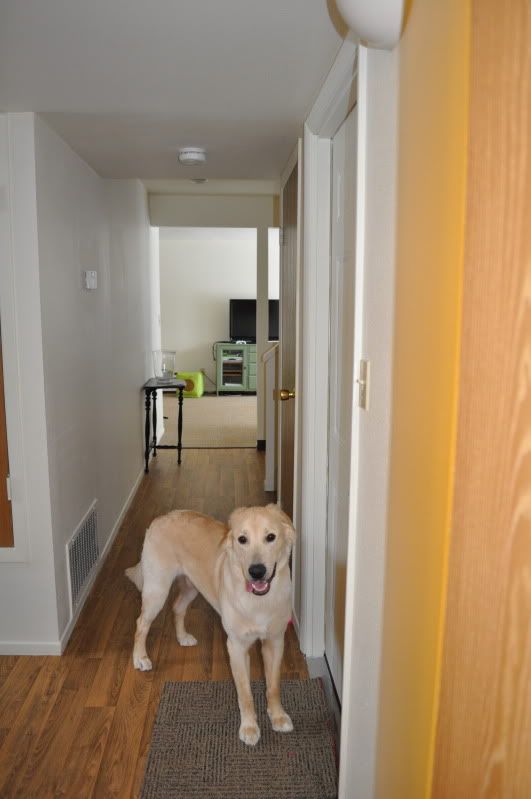 The living room here is quite sparce as I'm still
trying to figure out where I'm going with it in here.
Plus soldier darling picked out a different couch
that is most definitely not white...any takers for
my adored Ikea couch?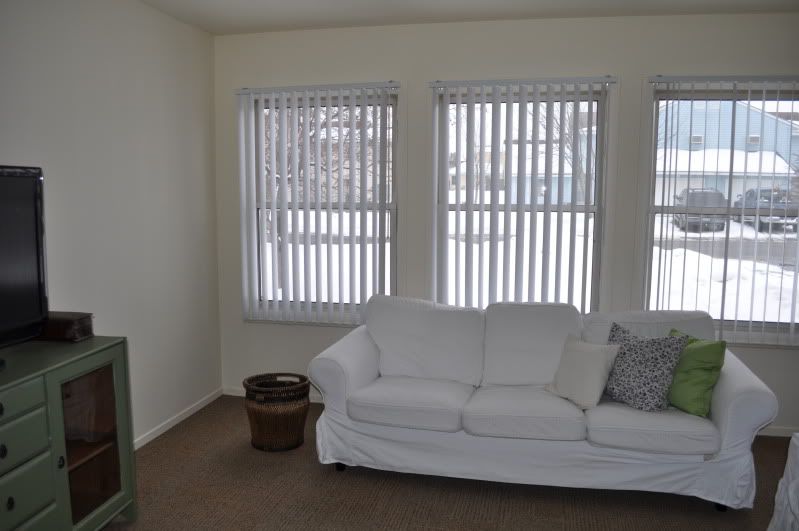 Here is my kitchen...bypassed the dining room
until I actually have a table in there...everything's
kinda bare bones right now.
this is the other side of the kitchen. kinda weird
there's no window over the kitchen sink. Any ideas
what to hang there?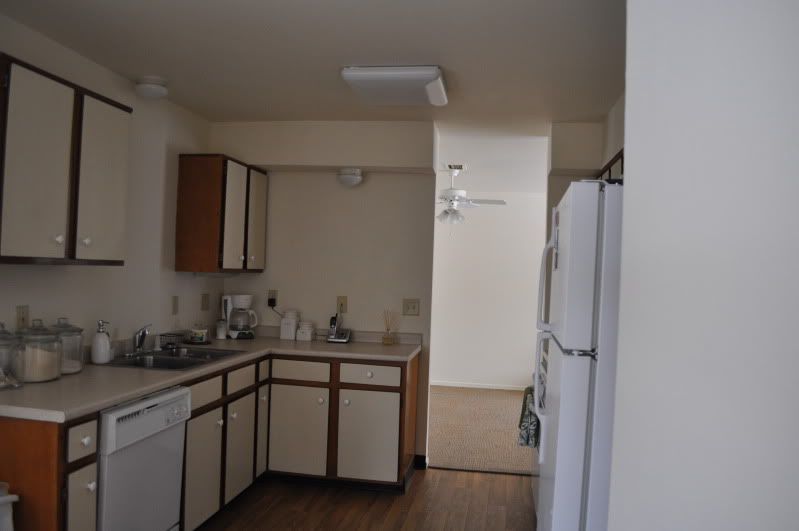 Below is the eat-in kitchen area and the door
to the backyard.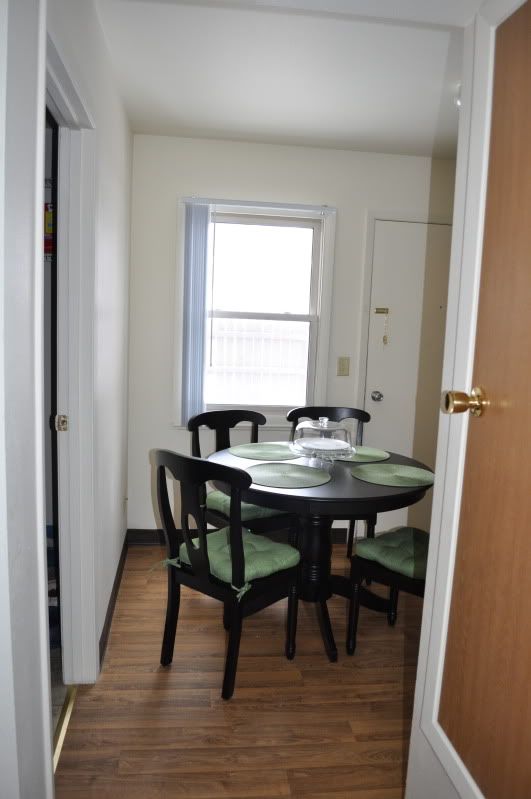 Here is my huge laundry that I am lovin!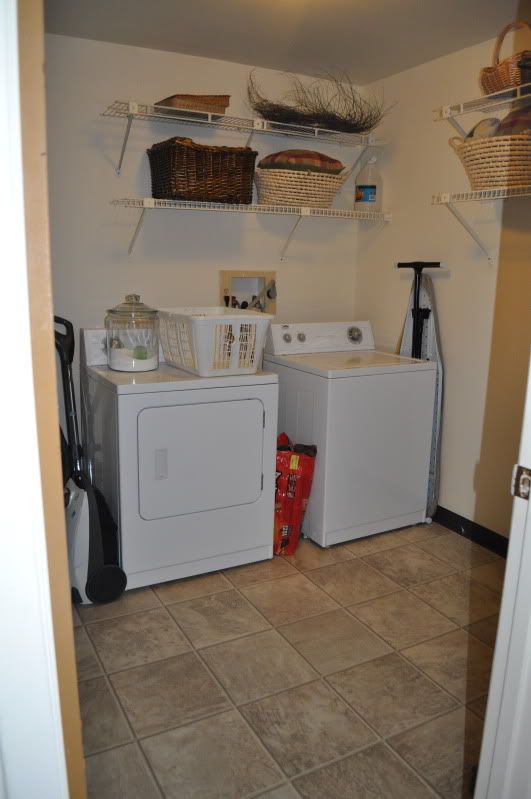 Guest bathroom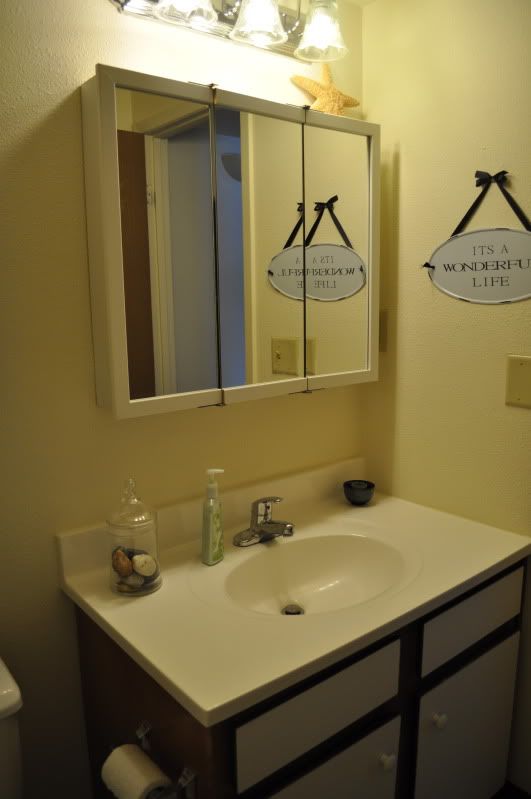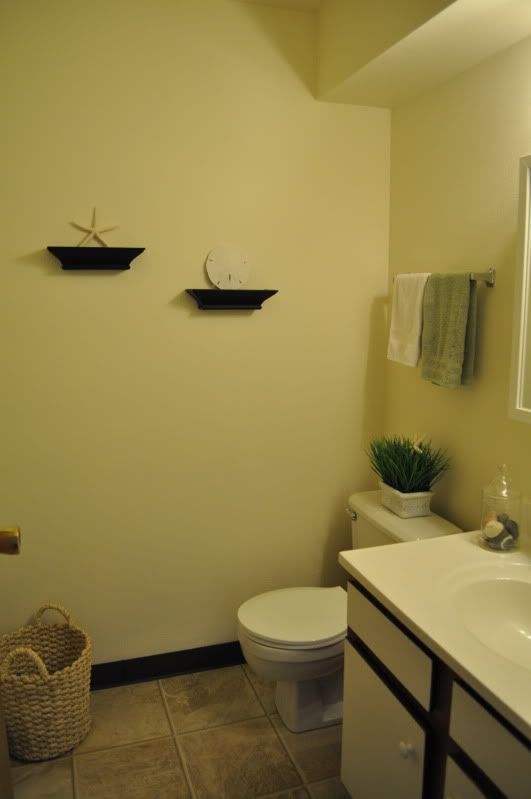 Copper says lets head upstairs.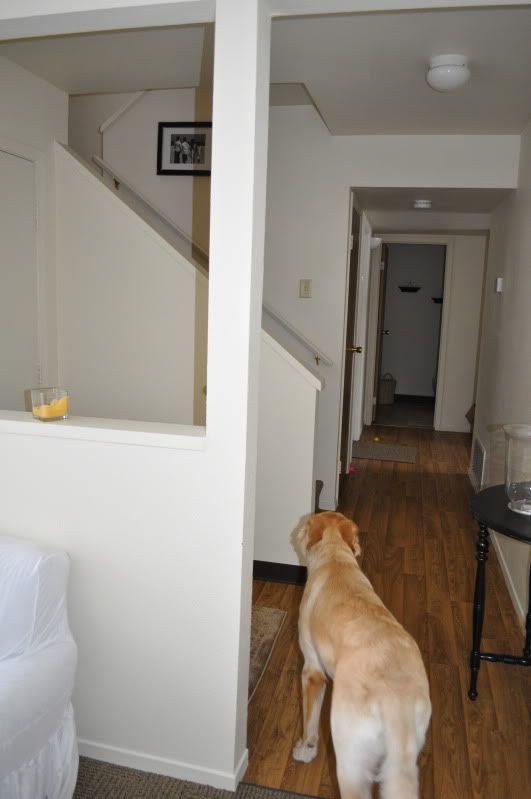 Oh wait a minute...someone's at the front door!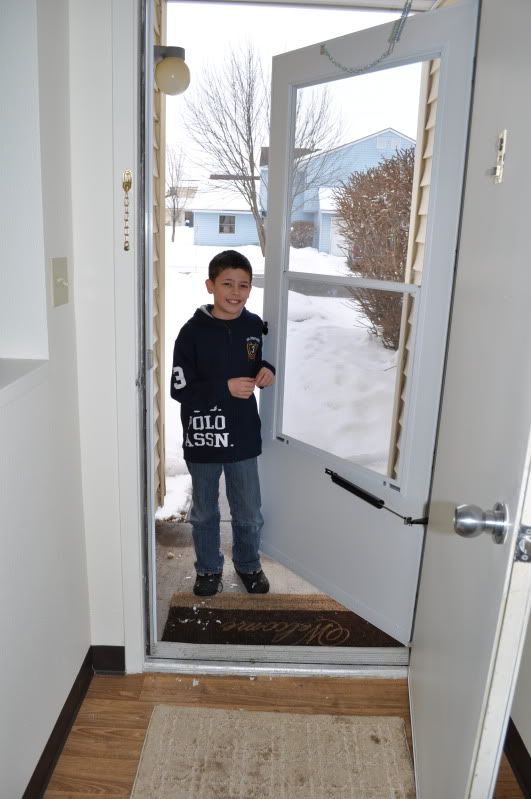 There are four bedrooms upstairs. We are in the office/homeschool/
craft room here.
Daughter H is playing a math game. I'm doing black
and white with touches of apple green in here.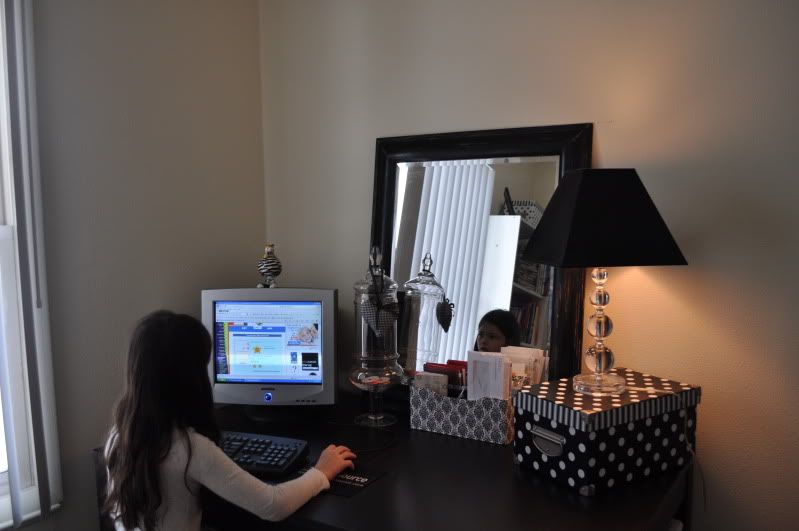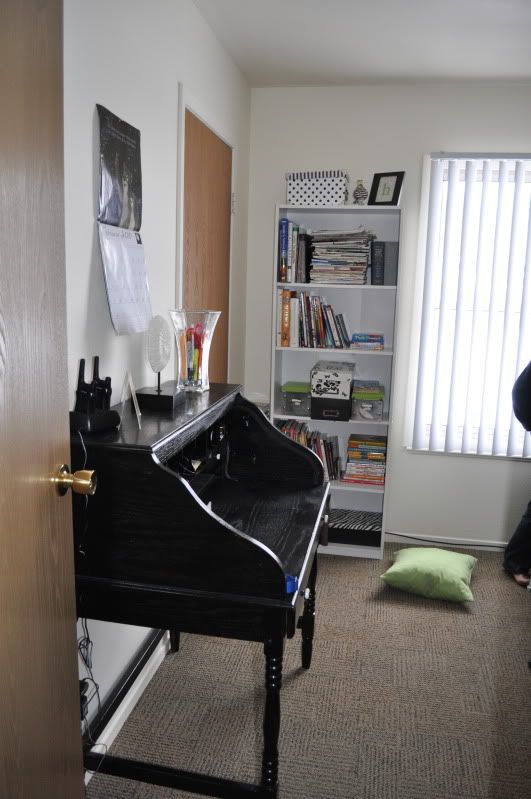 Here is the girl's room. I have lots of sewing to
do...for curtains!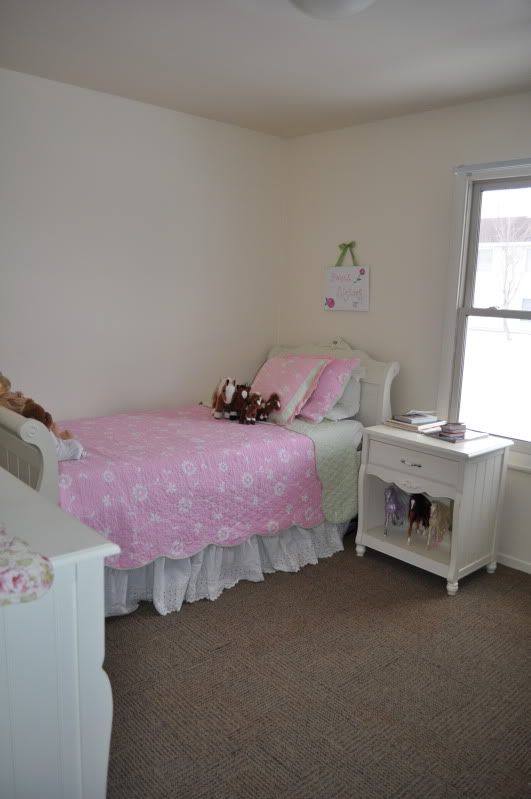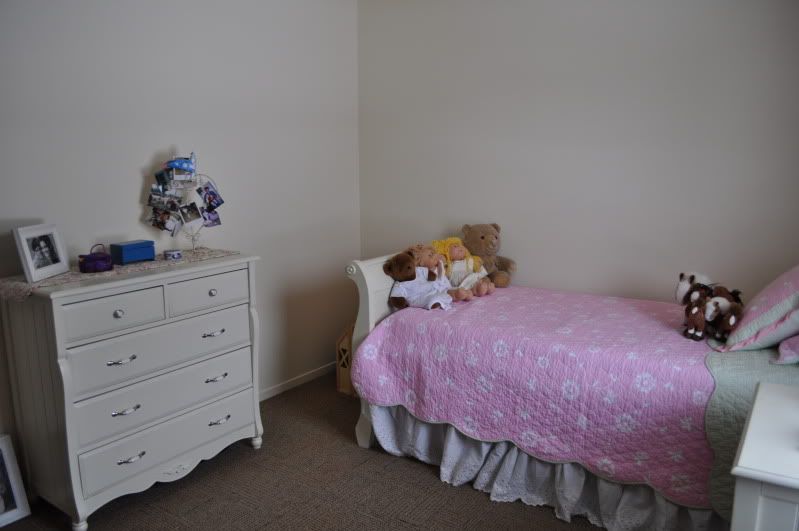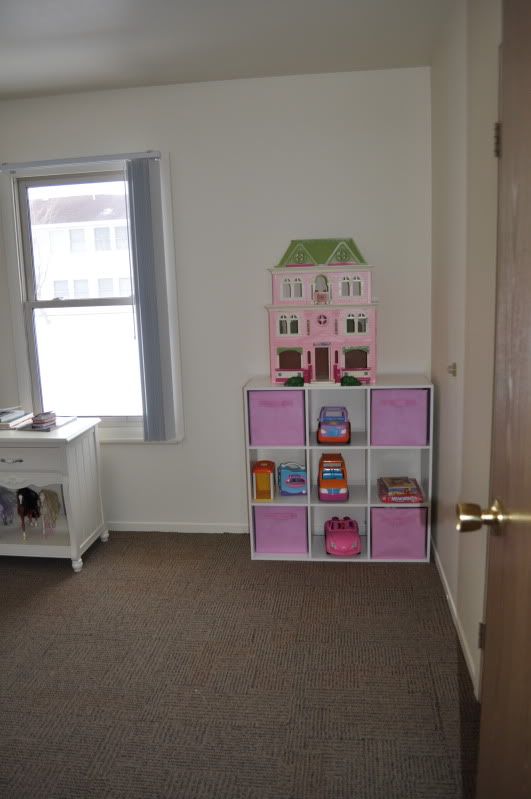 We were wanting to paint their room pink, but I'm wondering
if there's too much pink going on!? Maybe a light green? ;)
There are three bathrooms in this house, so the kids get
one all to themselves. We picked frogs...cuz their green ;)
The soap pump ribbits when you push it down..i luv it...
Target is where you can find this set! :)
Here is our bedroom...there is a hint of green in the lamps.
still shopping for some bed pillows I like. Should I paint
the room a warm green(light) or tan? hmmm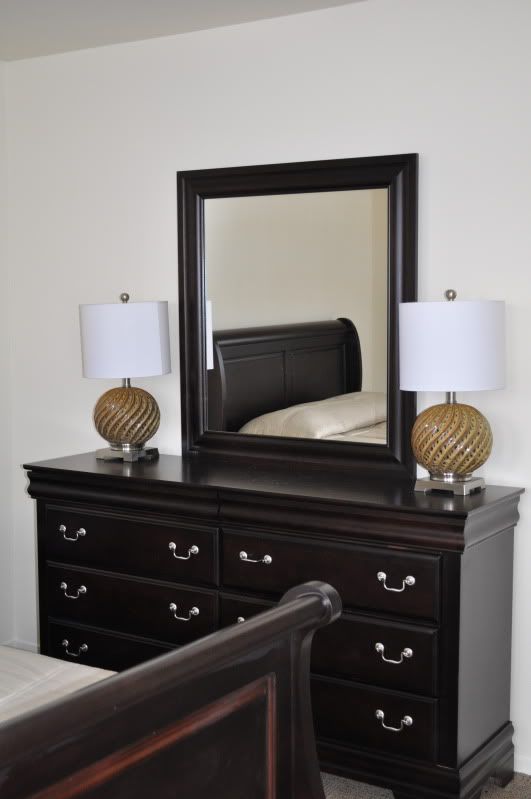 The Comforter was a clearance bargain at Bed, Bath
and Beyond!It's luxurious!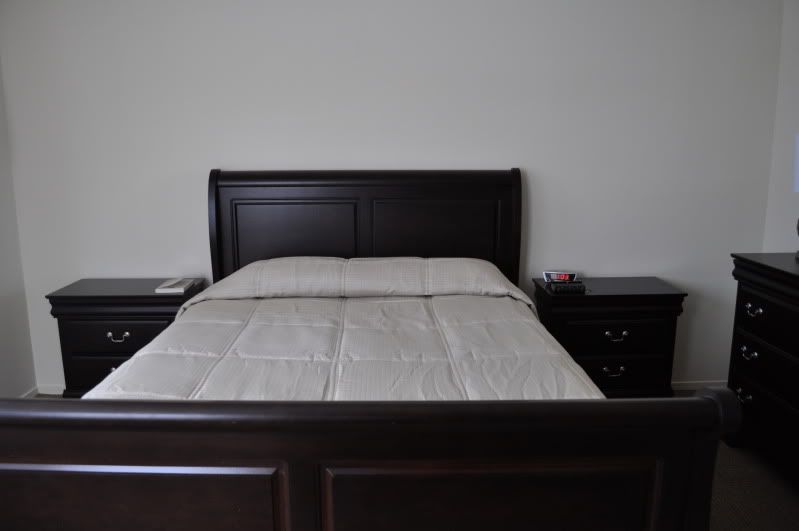 Lowie had to try it for himself!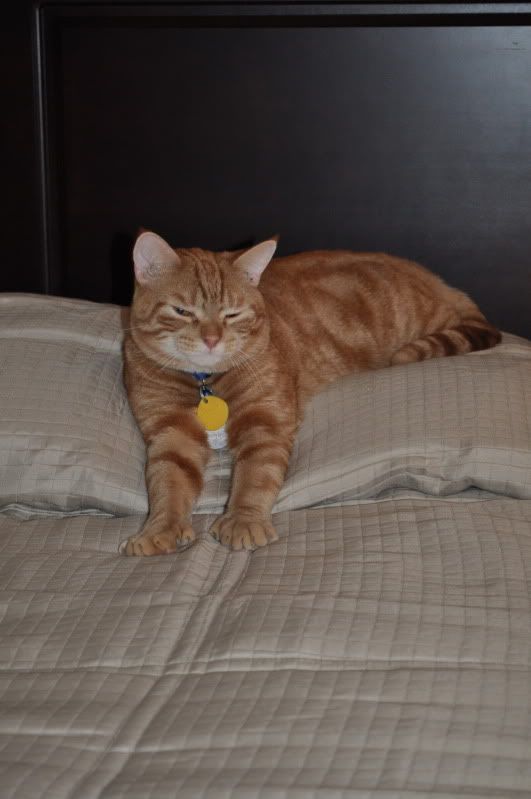 Ahhh! What a life!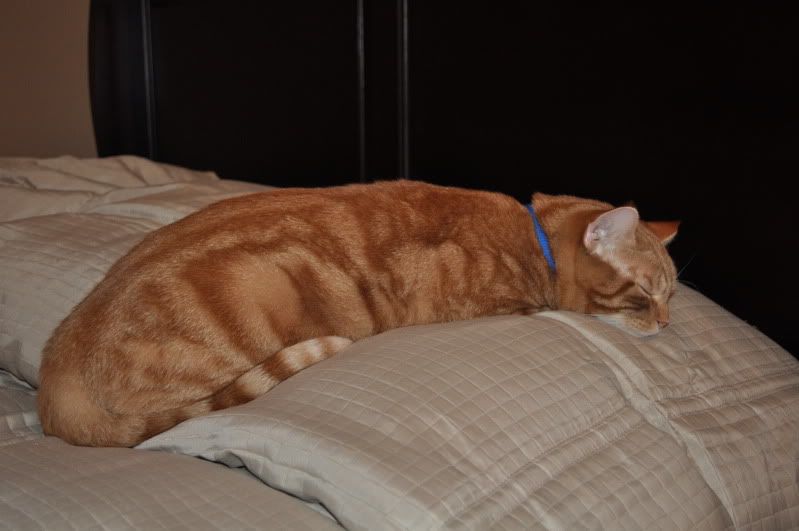 The boy's room...looking for some cool denim bean bags!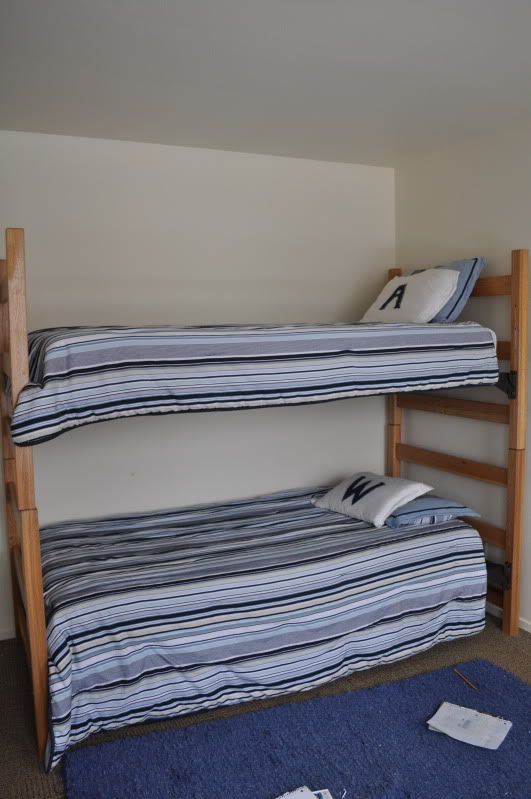 Two nice big windows looking out to the front street.
Yes, every window has vertical blinds. They're okay,
but I prefer curtains.
half of the staircase
So now you've seen army base housing :) Lots of decorating to
be done. This shall keep me busy while Soldier is away. Which
is supposed to be any day now. They have put away the company
flag, he's got all his shots taken care of and has most
everything packed and already shipped overseas. Just
making everyday count with him.
Hope you enjoyed the tour. Ideas welcome! :) I'd love
to hear from you~
Many Blessings~ Aubrey