We had a wonderful Resurrection service at church yesterday,
with several visitors.
So thankful I serve a God who is alive
and in control of this crazy world we live in.
The kids were so excited to put on their
new duds
. They were too excited to go to the Easter dinner to
let me take the pics I wanted. So I'm going to try to take them
to the park this week and get some professional pics! =)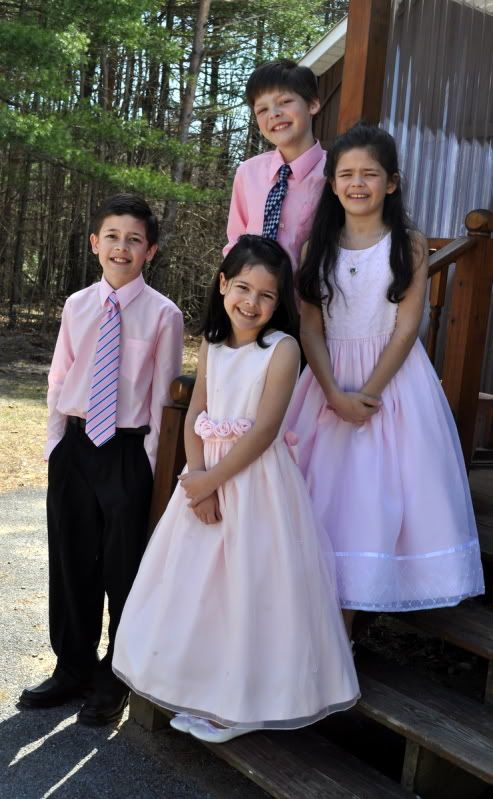 This winter has really kicked my butt. I have gained weight and
gotten out of shape. I was so active in Washington, then I come
to NY and the winter seems sooo long. Today was beautiful and
I took full advantage. Did my yoga and then took two of the
kiddos for a strenuous bike ride! I'm going to be sore tomorrow!
No pain no gain right?
Little girl informed me today that if I had blonde hair,
I'd look like barbie! heehee
Litte girl has also been begging for some glasses! What little
girl doesn't want glasses and braces?! So saturday we went to
Claire's (little girl's favorite store in mall) and she spied
the glasses rack and went nuts! I tried to convince her to
try on the pink or purple pairs but to no avail.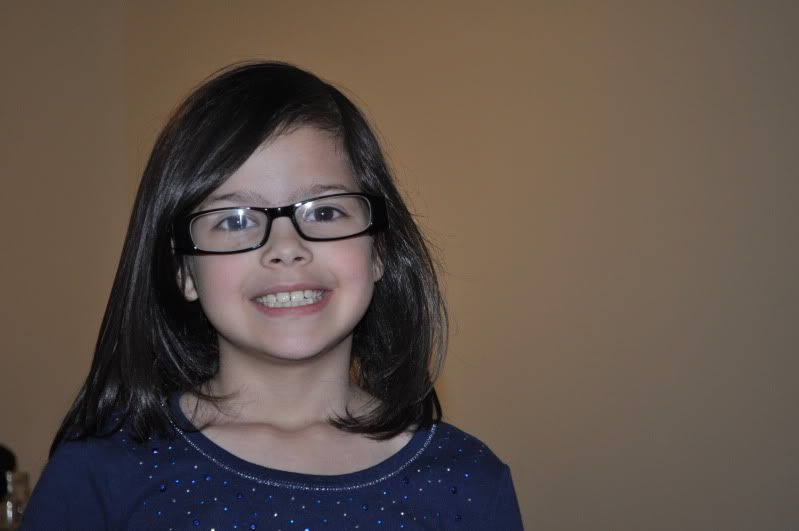 Lil' girl
"mommy who do you think I look like?"
Me
"um...the little girl chipmunk with the glasses"
Lil' girl
"nope! I look like Thelma?"
Me
"who?"
Lil' girl
"you know...Thelma on Scooby Doo."
Me
. "Oh yea! Why didn't I think of that?" *rolling eyes*
Little girl has had the privilege to sleep with me since
soldier is gone. I'm pretty sure my whole right side is
purple. She also turns into a little chatterbox the moment
our heads hit the pillow. Also, it seems I have a talking
alarm clock. I get the verbal time every few minutes...or
seconds. Not sure if this sleeping arrangement will last
a whole year or not.
She told me last night somewhere in the three hour
nightly conversation(one-sided) that she asked a girl
at the park if she was a christian.
Lil' girl
"my friend at the park told me she didn't
know what a christian was, so I sang Jesus Loves Me
to her and got her saved!"

Me *laughing in my pillow*
I seriously don't know what I'd do without my kids
during this deployment! They're like my little at-home
support group! lol
My recent favorite in my browser bar is HGTV's Rate My Space!
You can upload your own decor photos and let people rate them
for you, or just browse everyone else's beautiful...and
not so beautiful homes! =) Have fun with it!
ARMY WIFE