Yes! It is the end of April and it has been snowing all day!
Yesterday was 68, warm, and sunny....only in New York!

Well, spring may stubbornly wait outdoors, but indoors we
are making spring happen...in the form of tiny buds of
wildflowers in our cups the kids decorated.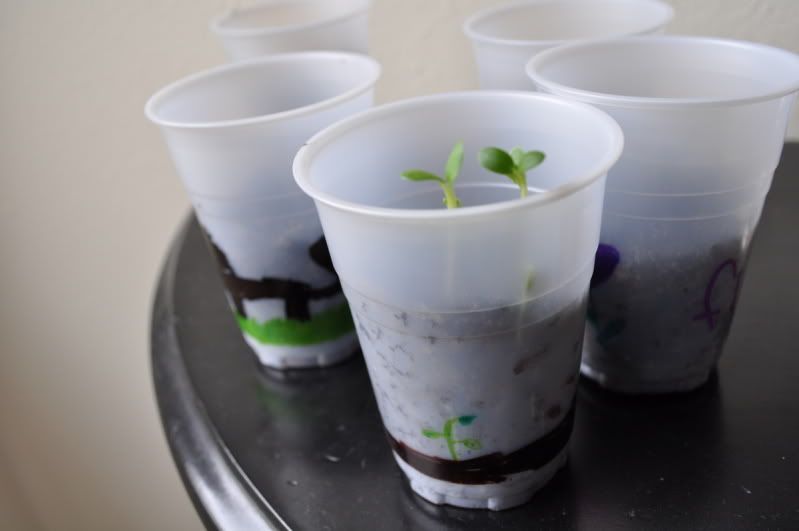 I have now just sat down with the girls to open
my new scrapbook goodies I ordered from Jess who is
my consultant for close to my heart! Love their stuff!
We have so many birthdays ect in May, we needed to get
some cards made! We had lots of fun making them and moving
our shoulders up and down to Frank Sinatra!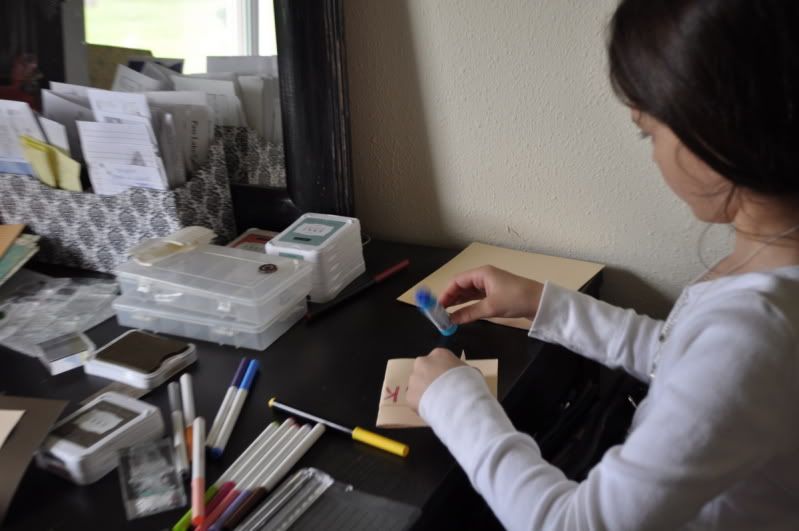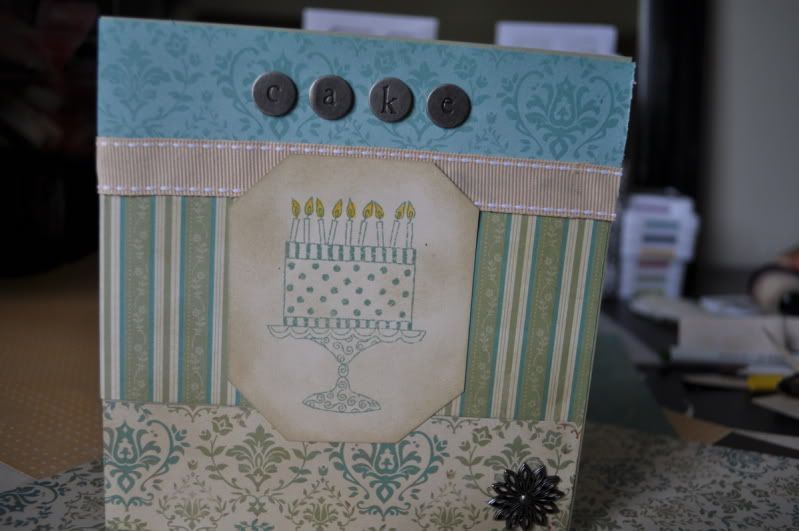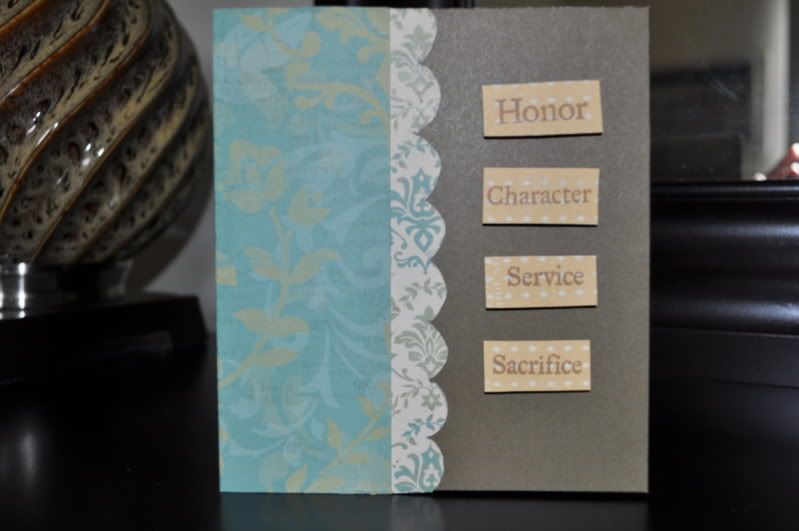 The card pictured above are ones I made for
birthdays next month. I don't know that I'm done with them,
I sat down to scrapbook around three o'clock next thing I
know little girl is telling me her tummy growled 3 times
and I look at the clock and it's 5:30pm! Whew...where did
the time go!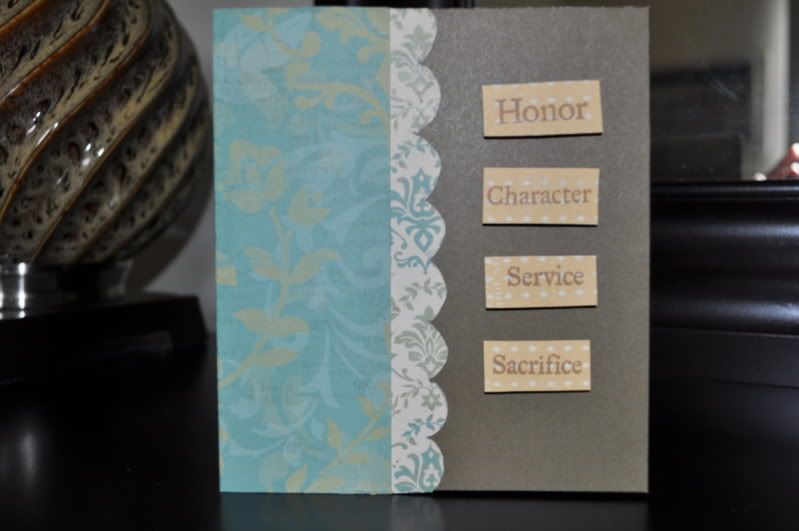 This is cowgirl's thankyou card!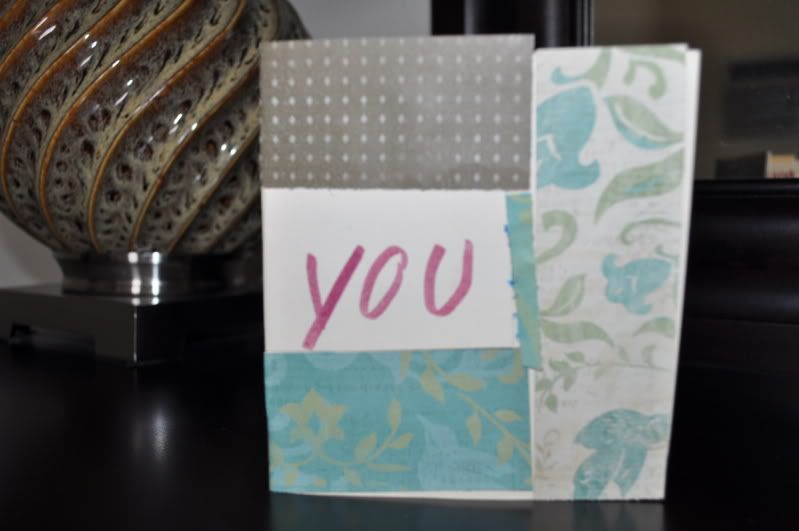 This is little girl's thank you card she created!
Sunday night we had game night! Our favorites are
Apples to Apples and Cranium! Oh and Twister! :)
It's funny how your kids go through stages. Roadrunner(oldest)
loves board games and we usually get him one for gifts. Cowgirl
(oldest girl)loves to do puzzles and read about horses. Little girl
likes to play with horses and barbies. Private (2nd son) loves legos,
anything military, and drawing!
Soldier finally got to call me this morning! Reception is
poor and he has to call several times to get through, but
thank God he was able to this morning! He has been going
to bed at midnight and getting up at 4am to go on missions!
He is doing good and thanks you for all your prayers and
support.

He gets to come home sooner than thought for Rest and
Relaxation. We were hoping it would be more towards the
middle of deployment, so it wouldn't seem so long, but
God has other plans and he'll be home in a couple months
for a 2 week visit! We are planning a trip to Washington
DC and home for a visit to SC, while he's here.
If you have any tips for me on places to stay or eat,
I'd love to hear them! I like to be prepared and plan
ahead, as we have 4 kiddos going with us! =D