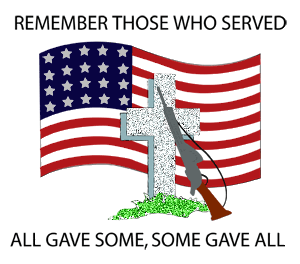 Memorial Day is a day to remember men and women who
have died in military service to their country. It was
originally called Decoration Day because it was first
celebrated by decorating the graves of dead soldiers.
The first known celebration was in 1866 in Waterloo,
New York. In 1868, General Order 11 was issued stating
that May 30

"is designated for the purpose of strewing with flowers, or
otherwise decorating the graves of comrades who died in defense
of their country during the late rebellion, and whose bodies
now lie in almost every city, village, and hamlet churchyard
in the land. In this observance no form or ceremony is prescribed,
but Posts and comrades will, in their own way, arrange such
fitting services and testimonials of respect as circumstances
may permit."
As it was originally intended to honor the Union soldiers
that had died during the Civil War, most southern states
refused to celebrate the holiday. However, after several years,
all 50 states did finally adopt the observance. After World War I,
the holiday's purpose was expanded to memorialize all men and
women who have died during military duty.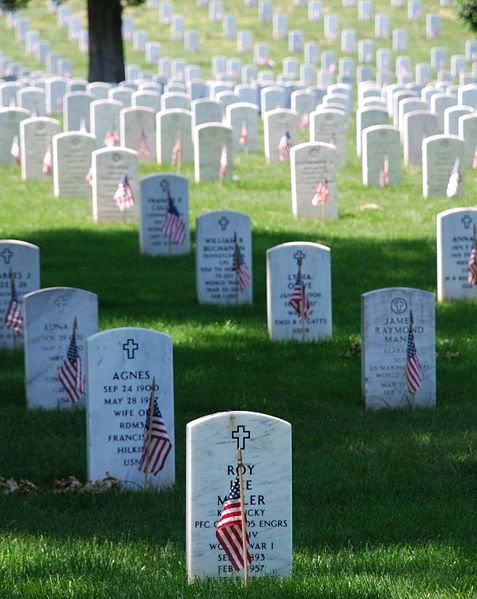 I'd like to especially honor my family, my
grandpa,Warrant Officer Frank Smith who served in WWII
as a helicopter pilot. My grandpa Tino Enebrad, 3rd Class
Petty Officer who worked aboard the LST 901. My father
Jordan Enebrad who served with the Marines in Vietnam and
my father-n-law, Billy Hall, who served as a medic in
the Army in Vietnam. My brothers SGT. Charles Enebrad who
has completed 2 tours in Iraq and my brother Nathan Enebrad
who also served a tour in Iraq. My brother-n-law Jason
Mcguire who is still in the Navy and served a tour in Iraq,
my brother-n-law, Daniel Hall who served in the Marines,and
my hero,my husband, who is now serving in Afganistan.

THE FALLEN SOLDIER


Don't weep for me
O' Land of the free
When it was my time to fall
'Twas for my country's call
'Twas for the land that I loved,
That I gave my all
And for the land that I loved,
I did freely give
And in her freedom
And her courage
I'll continue to live

c. 1993 Patricia Krull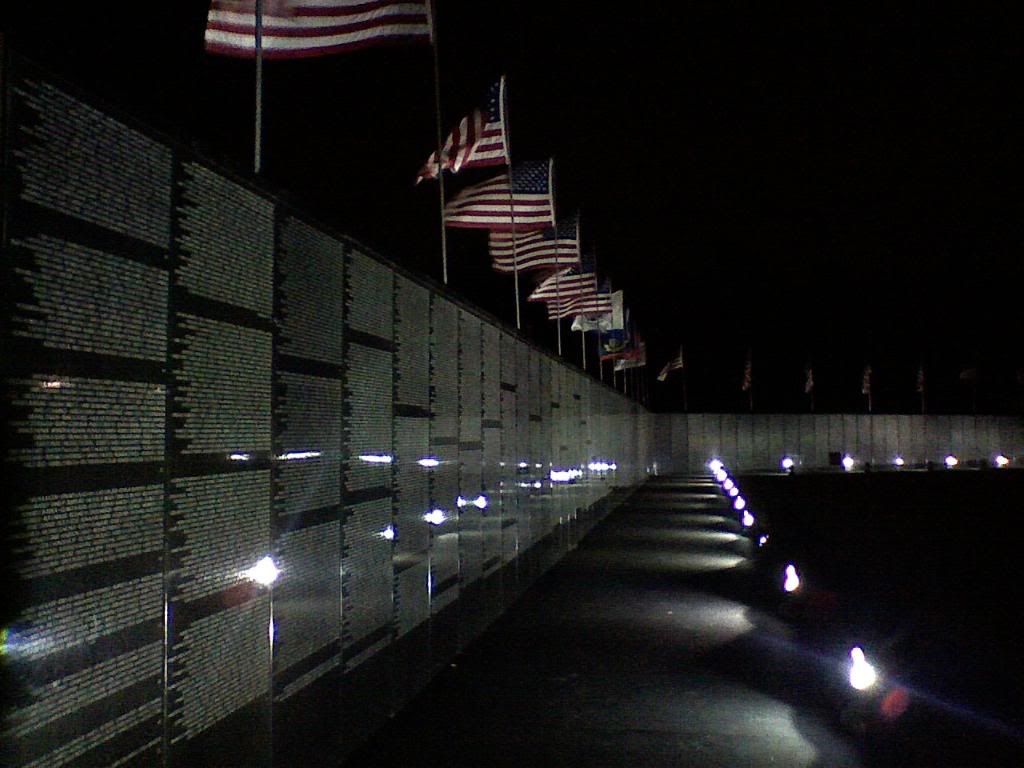 At 3pm there is a moment of silence to honor these fallen
soldiers.