Well, hopefully things are settling down again, for me to get
back to blogging! Phew!

Soldier finally got to call after a week! Rough not hearing
from him when you're used to the daily phone calls, even if
they are only for a few minutes. He got to eat dinner with
the General of the Afganistan army, they got along well, but
my husband being somewhat of a germaphobic was a bit appalled
that they eat of each other's plates!!!!! Apparently you don't
have rights to your dinner plate and if someone wants something
you have, they can swipe it off your plate. Eat FAST would be
my tip! :) He is staying busy and doing well.

Our post lost 2 Leutenant Colonels Tuesday. Our hearts break
for the family and they are in our prayers daily.
Still unanswered questions to my health issues, except the
fact they did find something on my left ovary in the
ultrasound. Meanwhile I am on a massive diet change for
endometriosis...no wheat, no dairy, no red meat! I LOVE
bread and cheese, so I'm not a happy camper right now, but
I have been feeling much better. I see a nutritionist in
a week or so to help me balance a healthy diet.

Last weekend, we took a trip to the zoo in Syracuse, I was
a bit disappointed. My zoo back home was ten times nicer, but
the kids were thrilled nonetheless, so that's all that mattered.
I took a pic of this lion because his tongue was hanging out...
doesn't that mean their happy when a cat sticks out his
tongue??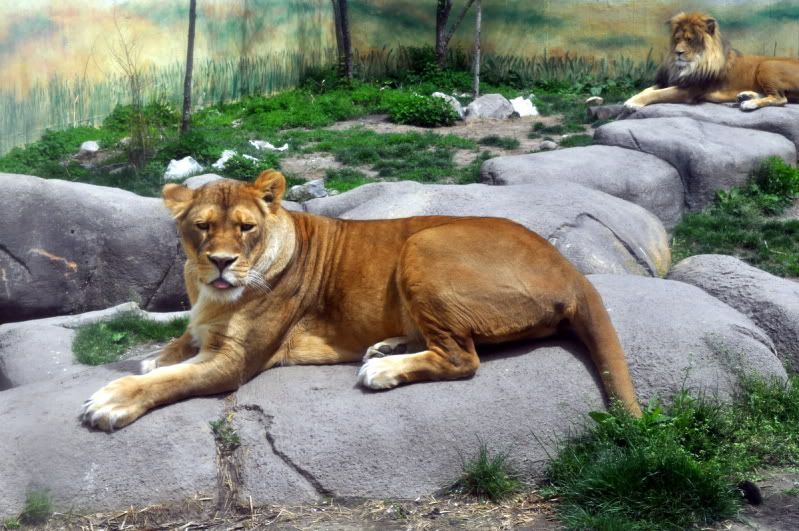 I haven't been able to get out and hit the yard sales
that have been blossoming around post, but I did
manage to snag this freebie out of the pile of
stuff my neighbor was getting rid of. Bird feeder too!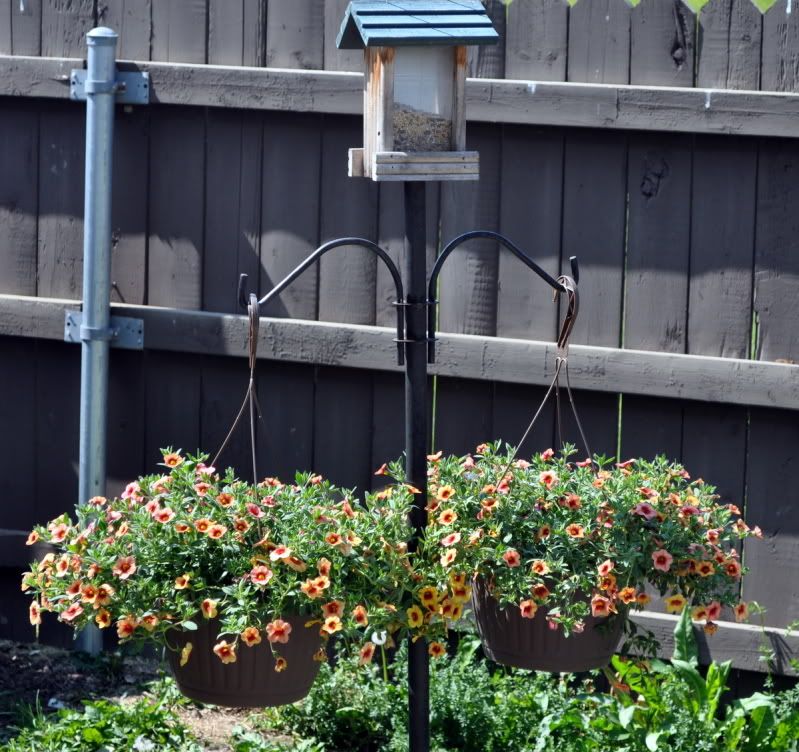 I added the flower baskets! :)
This gorgeous Hydrangea bush was at the zoo. I rarely
see white ones...I'm wanting one super bad for my
front yard!
The dandelions are everywhere and I love them. Not to
mention they are super good for your health. Good color
and additive in your salad!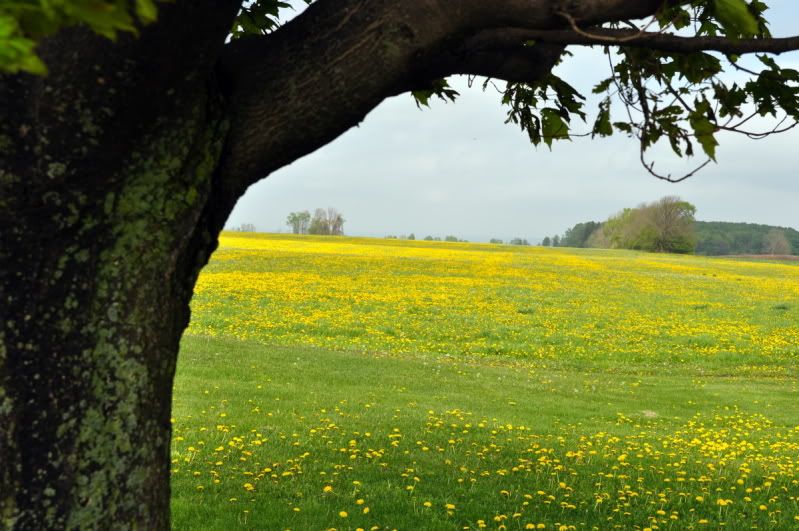 So my mom made the mistake of telling the kids that when
she was little she liked to watch the cat take the tape
off it's foot. Well, that sparked curiosity and it
probably almost killed the cat...as he likes to eat
weird things! The kids plastered poor Lowie all over
with tape!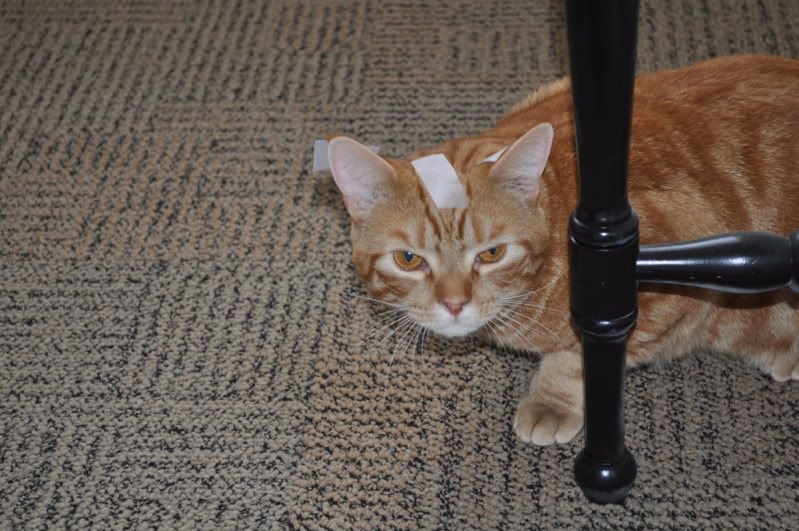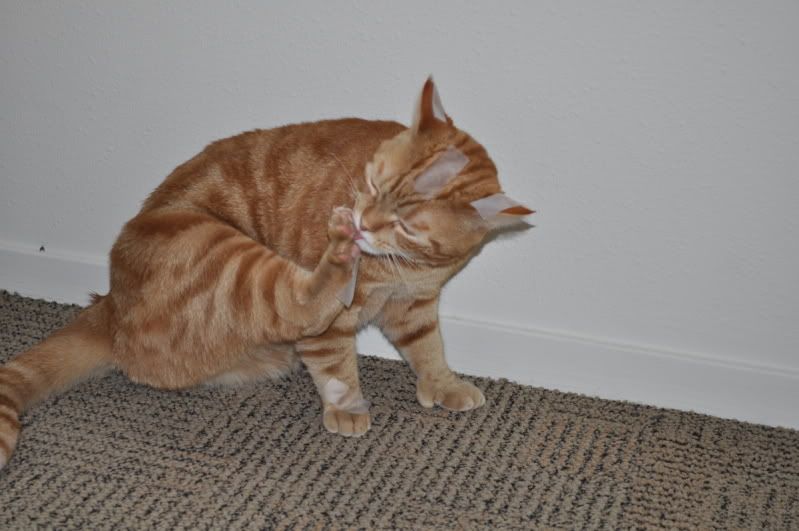 This is my TV armoire turned Kitchen Pantry! I decided not
to paint it red afterall...my house decor is mostly beach
cottage...so white goes better. This way I can accessorise
with blue or green if I like. What do you think? It was a
boring, yucky old brown when I bought this off craigslist 2 years
ago for 75 bucks!!!!!!!! I sanded and white-washed it.I pulled
all the old hardware out and hung the doors back on...I
still need to install the shelves inside...should I leave
the knobs or maybe go for some dark wood knobs??? Anyways,
I love my new addition to the kitchen, it serves a much
greater purpose!