Well, it struck me this morning as I was reading blogs
that I rarely have pics taken of me with my kids,
BECAUSE I'm the one behind the lens. So I think
I will try the timer on my camera every month and
catch some family pics. I know this sounds morbid,
but with soldier gone, I'm more aware of how fragile
life is and how quickly time passes....if something
happened to me...what pics do my children have of
US doing all the wonderful adventures together?


You know how it is, hair has to be just right, makeup,
clothes matching, shoes....but it's not reality, least
not in my world...I'm lucky if I put mascara on, shave
both legs, and usually have my hair up...and not fashionably
I might add. The real me is who my children see
everyday...and maybe I should work on capturing that
image in photography!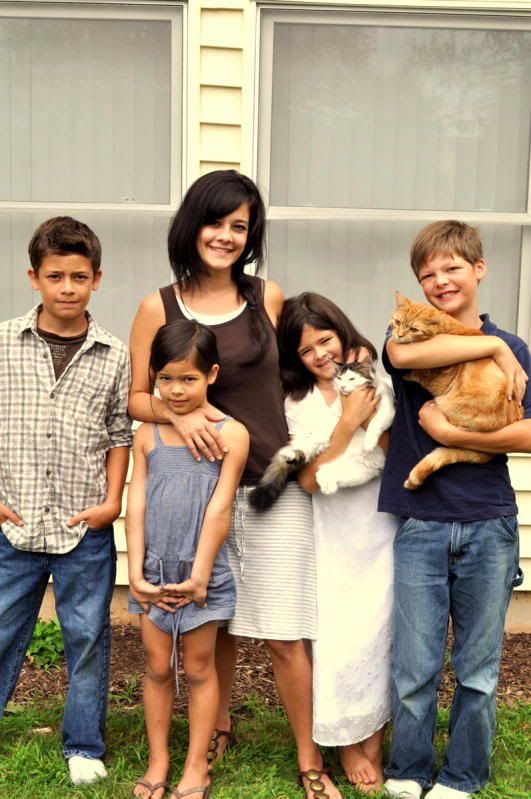 Reminded me of how God sees us...He looks at our heart!
When I look in the mirror, I see flaws and imperfections
things I wish did not find gravity...things I wish stood
in one place...a wrinkle here...a blot there. I also see
how vain I can be...physically and materialistically.
Then I remember with great gratitude and joy that when my
Heavenly Father sees me...He sees the righteousness of His
Son...I am whole and perfect...He loves me just the way I
am!
Army Wife~