So even though I live miles from the beach now and live near the
Adirondacks...I still love my beach cottage style...Eh...someday
I will live near the beach again!
Here's some pics I took of some beach decor I use around the
house...just touches of it anyway. :D
Found this shelf at goodwill a long time ago, decided to paint
it black.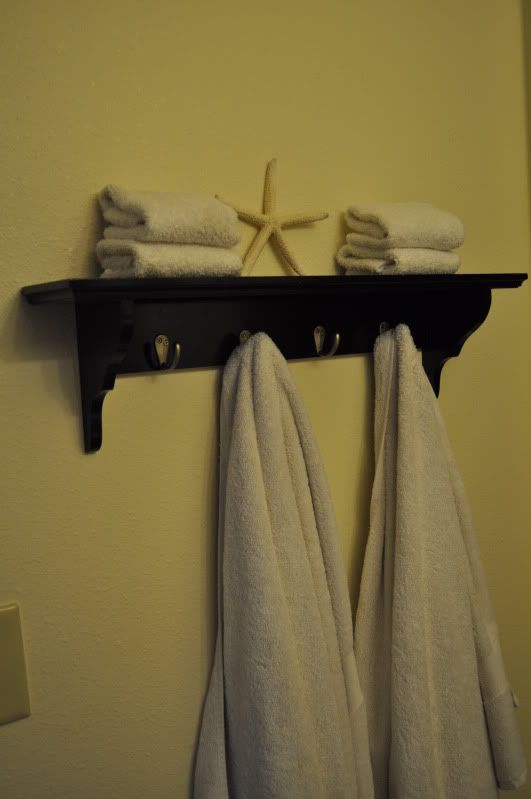 This beachy touch is in my downstairs bathroom. Shelves were
an Ebay find.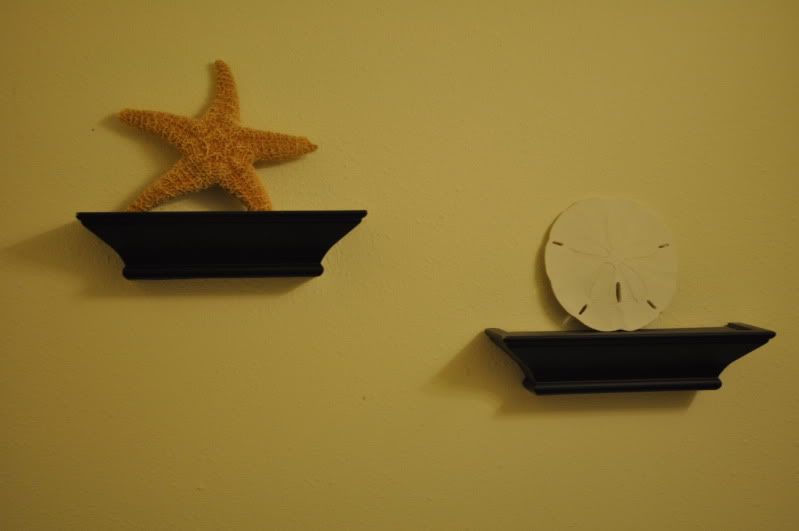 Beachy grass was repurposed from a Dollar General find, I love
my seagull, shell soap holder was a thrift find.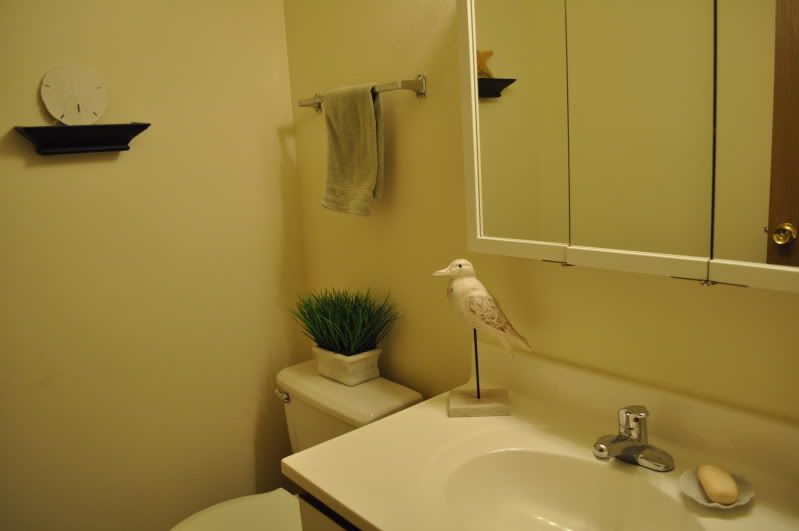 Glass jar was a thift find...rocks were picked up from my
favorite beach in WA...Larrabee beach!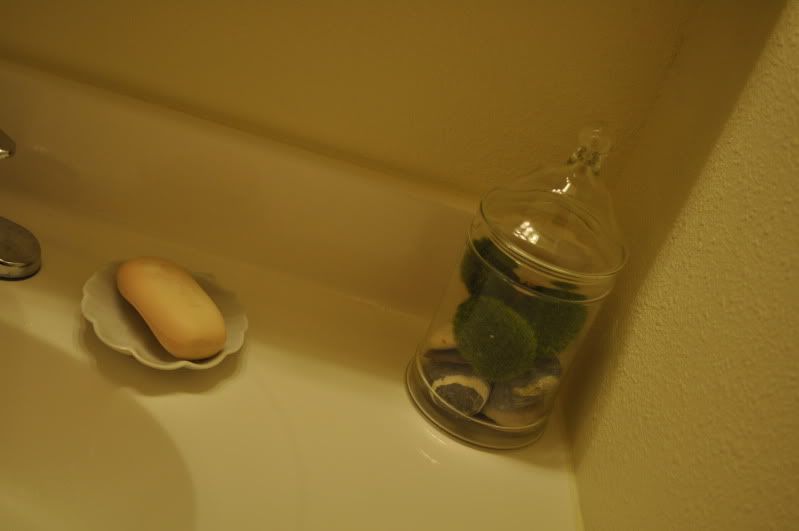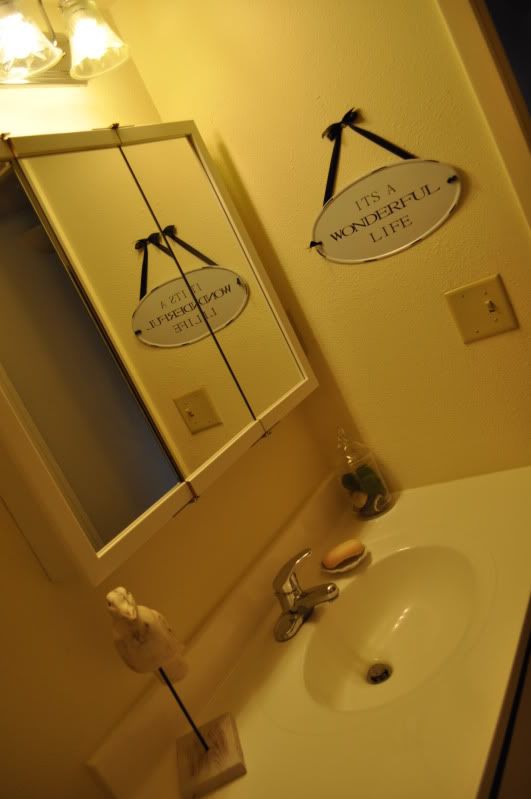 My beachy basket is my favorite find and holds my Coastal Living
magazines. :)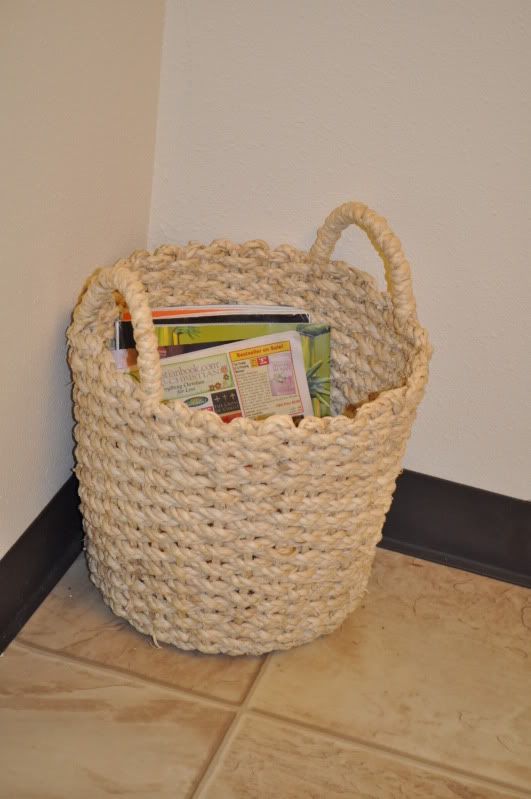 Recently picked this old chair up off the side of the road.
Put my favoritest Ikea pillow on it for now.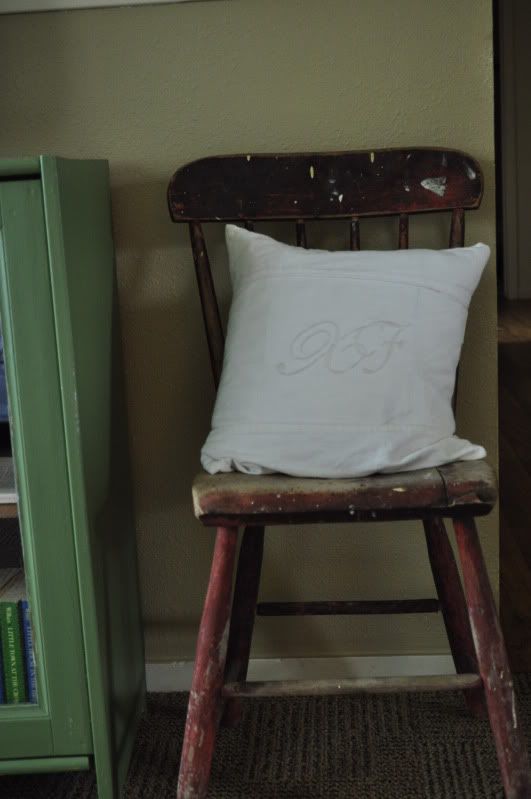 My walls are painted Cafe La Te...I wanted some white canvas art,
so my 11 yr old son drew me this pic...it is almost an exact replica
of the canvas art in Pottery Barn!!!!!!!!!!!!!! Only I paid
just 3.00 for mine! :)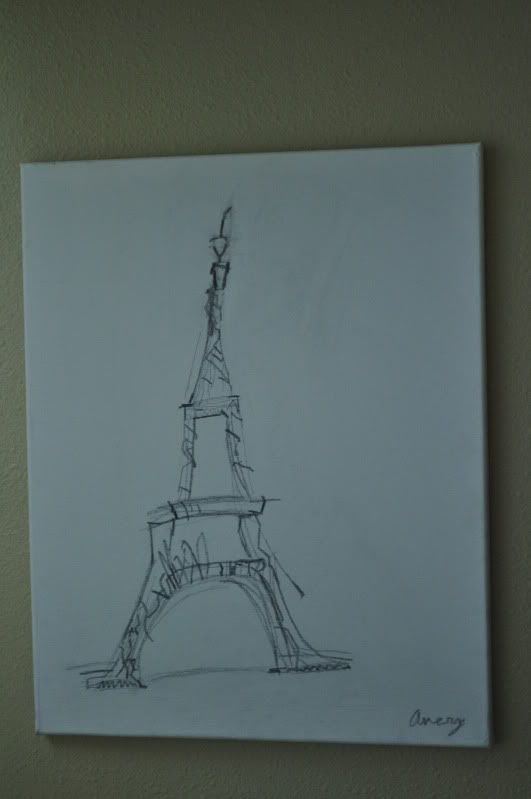 Redid some pillows on my bed. Took a lovely chocolate brown
curtain I had for 8 bucks and made some pillow shams from
it. The photography was a photo a took from my hike on Mt.
Baker.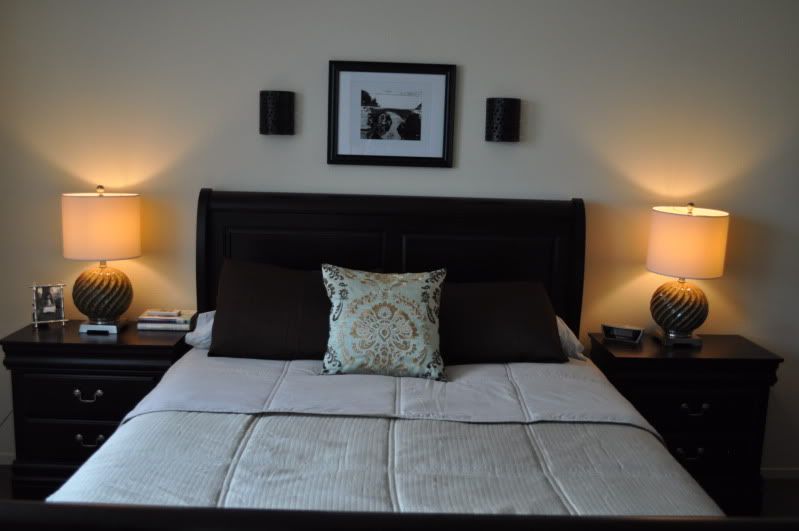 Touches of beach on my dresser.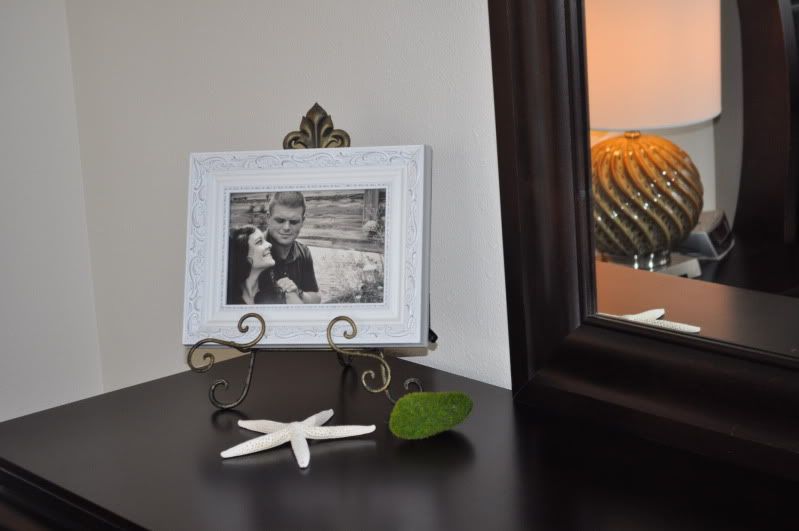 Found these scrolly candle thingy's at a thrift store for .50
a piece!!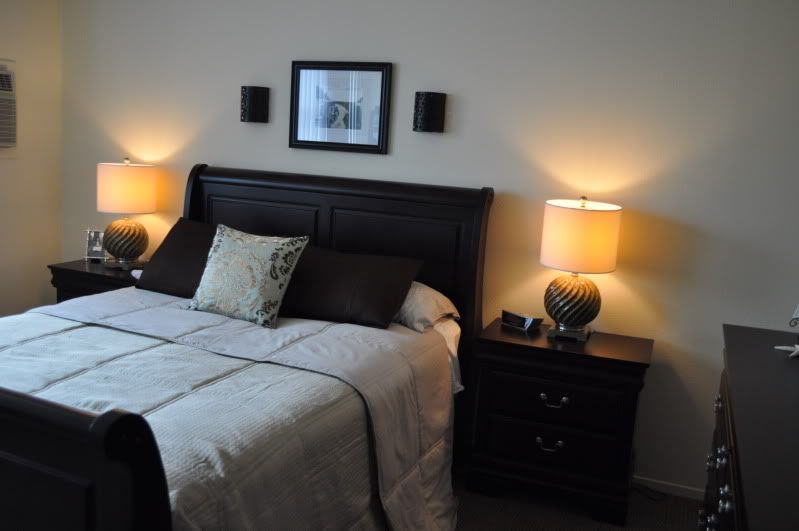 Got my creative juices flowing and decided to work on some
fall outfits for my girls. Here's a skirt I made last night
from pants, quilt scraps, jean skirt, and a shirt! :)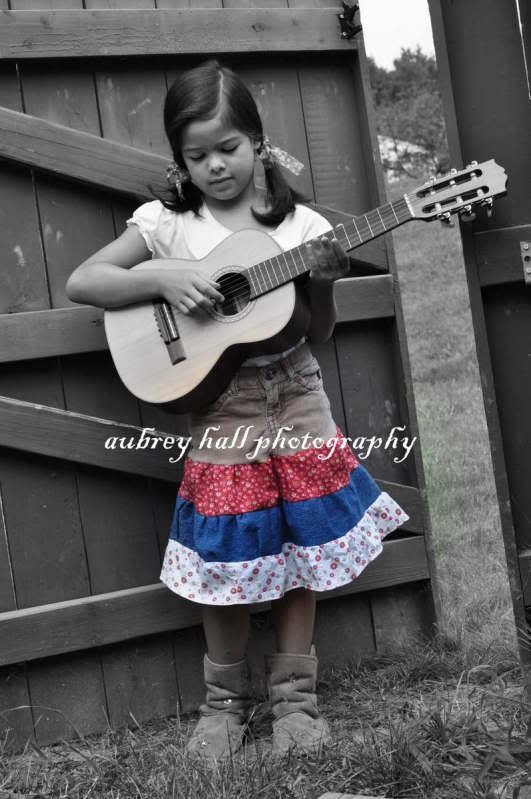 I'm linking up at A Soft Place to Land to show off my beach
cottage!!! :)
ARMY WIFE~