Yep, that's me and that's pretty much been my life since school started four weeks ago...I have soooo much reading to do, it's almost overwhelming. I do read a lot outside...it's easier to focus and consume what I'm reading. My nutrition class can sometimes consists of 10 lectures a week PLUS book reading...ugh..I'm dying. Wondering if I'm actually processing this and will I really remember all this information. :P dear daughter who is aspiring photographer took this. :)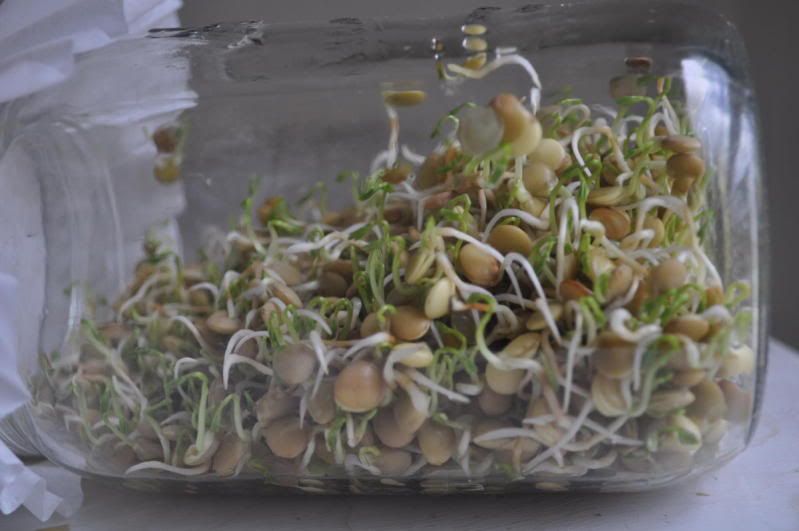 Remember my chickpea sprouts? Well, these are lentil sprouts, because the chickpeas rotted... and stunk to high heaven. I did not rinse them as often I should've. So the lentils I have rinsed about three times a day and as you can see we were successful! So I'm making tacos tonight with lentil sprouts. I will probably cook mine a little and substitute the meat for my sprout with all the yummy fixin's like avocado, homemade salsa, homemade tortillas,cheese and sour cream. Yummo!
Homeschool project: Make mom some cool art for kitchen wall behind sink...where the builders forgot to add window! I like my new art.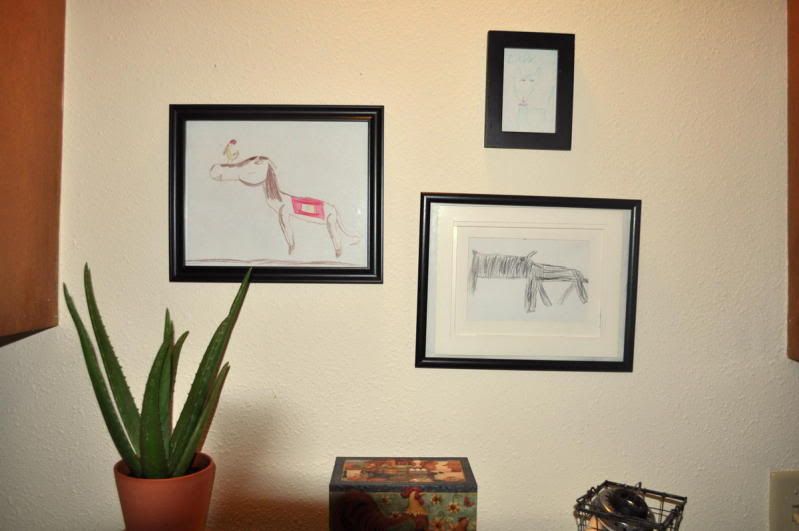 Put a few things out for fall, glass jar from Ikea, mossy rocks, leaves, moss from Dollar Tree, candle clearance at walmart.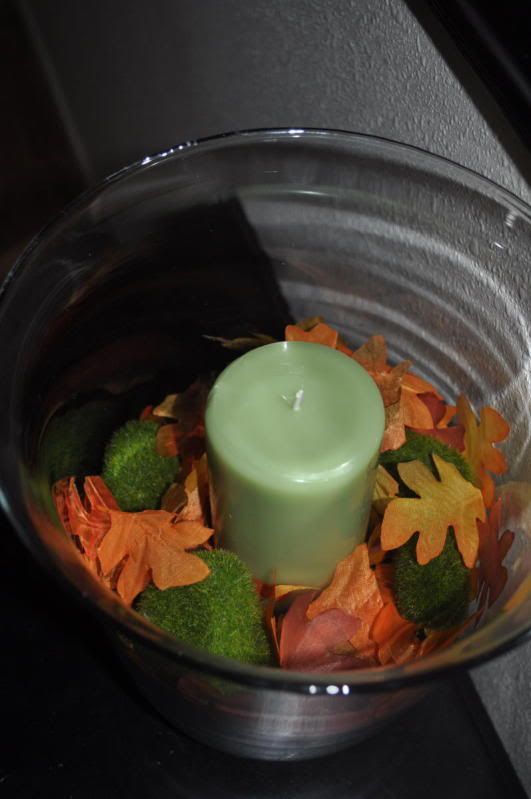 I think I was actually on the phone, a little bored, and feeling creative. Scrawled our initial on my lampshade with CHALK.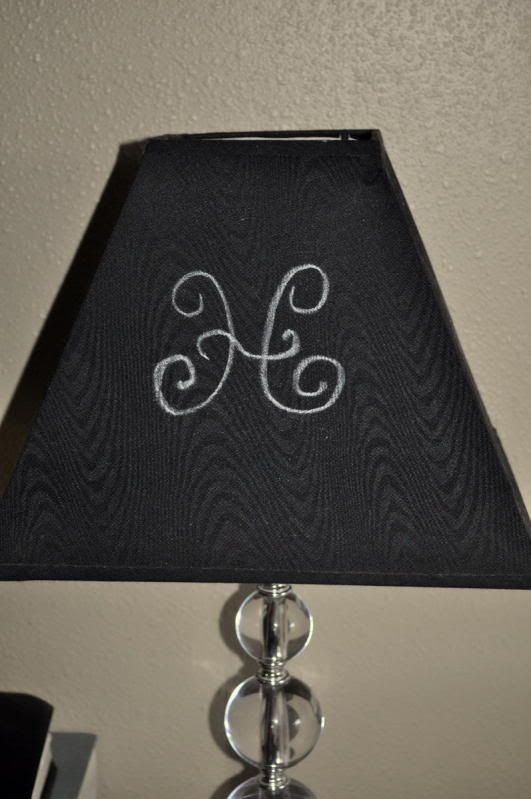 Finally got around to hanging my beloved vintage and milk glass plate on dining room wall. I love it when I find odd pieces here and there. They come home to a big happy family! :)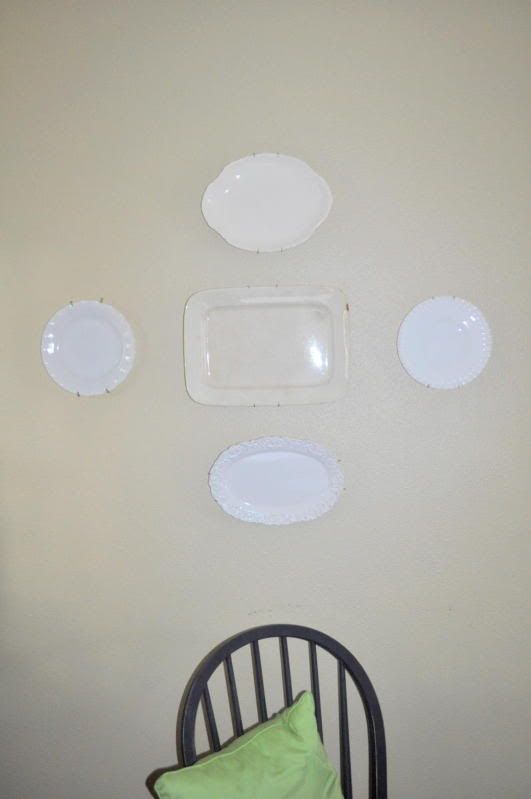 Getting ready this week for my parents to come visit!! They'll be here about a week or so. I'm sure I'll have lots of pictures to post. I hope the weather will be nice and it won't be too chilly...if so we'll cuddle up and eat chilli! :)
Army Wife~