What a weekend...what a monday! At the same time I can praise the
Lord I didn't break any limbs...or take the dog to ER Vet...
I know you're totally confused.
We narrowed it down to "turkey"...my dog is allergic to turkey.
I don't want to gross you out...it was pretty horrific the mess
on Saturday evening that lasted till approximately 6am on Sunday
morning. My dog was soo sick, Mister gave him and the kennel a
bath...and then it started all over again! Blah....THEN I disinfected
the whole house...since at the time I was paranoid my dog my have H1N1!!!
Alas, we found he cannot have turkey and so he is banned from eating
any table scrapes...much to his chagrin.
No I didn't break any bones...however I can only sit on one cheek!
Oh, and I can stand as long as I don't move. I was a little...maybe
too overdressed to go ice skating with my kids...when I came or rather
bumped-rolled-flopped-bounced-somersaulted, down the stairs to the
bottom. I freaked Mister out...I think he thought I was dead! I
literally had my face to the floor and was scared to move a finger
I was in so much pain. As it is, I didn't break anything, except
maybe a tailbone or fractured a hip bone...who knows...I'm sure
I'll have a little bit of coloring surface to the skin by tomorrow!
Isn't it a bit ironic that I am constantly telling my kids to
walk not run up the stairs and MOMMY is the one to go flying
down the stairs,UPSIDE down...I couldn't look them in the eye.
I popped a few motrin and took them down the street to ice
skate! They're first time on ice skates and they were wizzing
around the rink like they had done it a million times. =) My pics
are a bit blurry as the temperature on that rink was arctic degrees!
So my lens kept fogging up.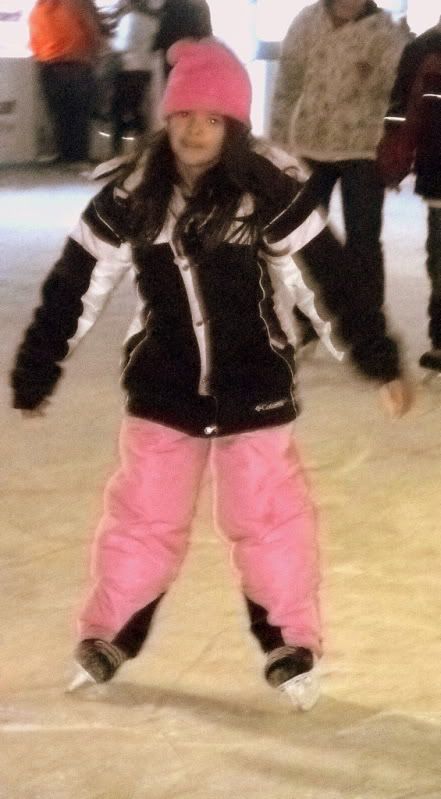 Genevieve is using a "walker" to help her learn to ice skate!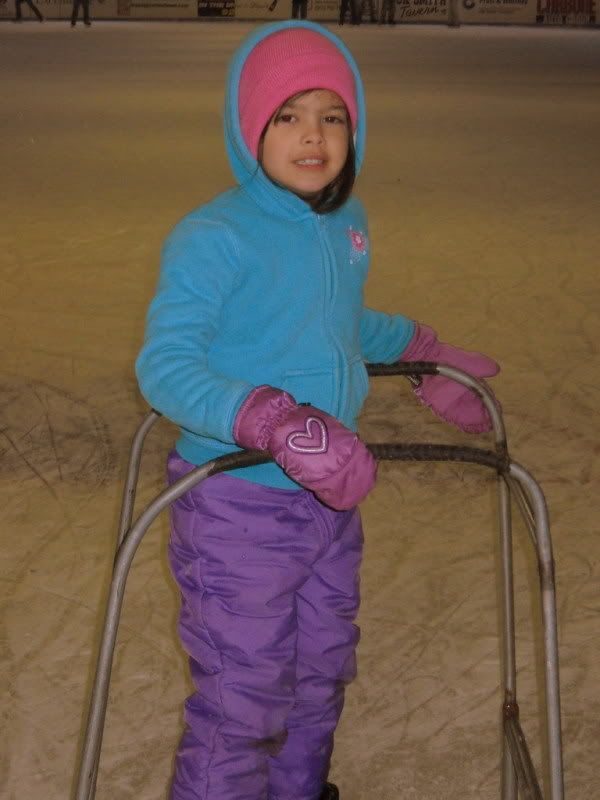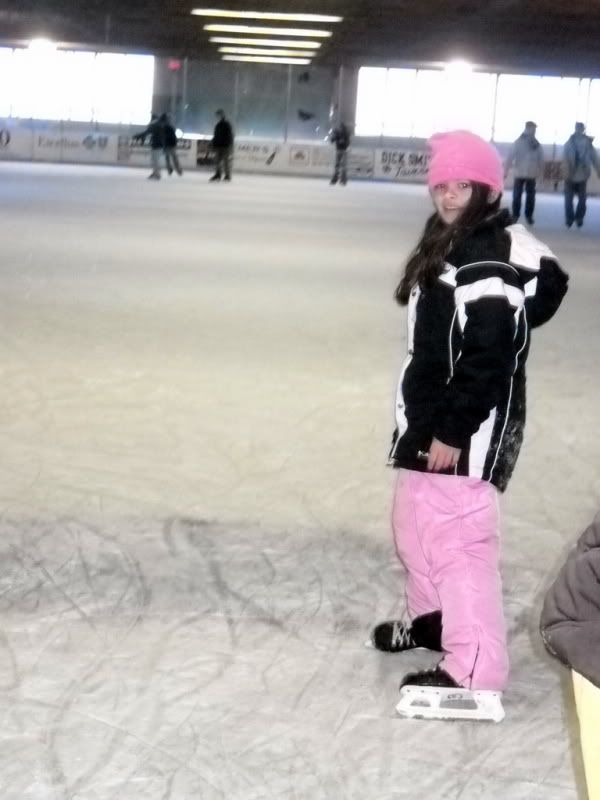 My daughters are quite excited about their new Cross Stitch projects. They
love to do crafts. When I was little I loved doing cross stitch patterns.
Remember the iron-on ones?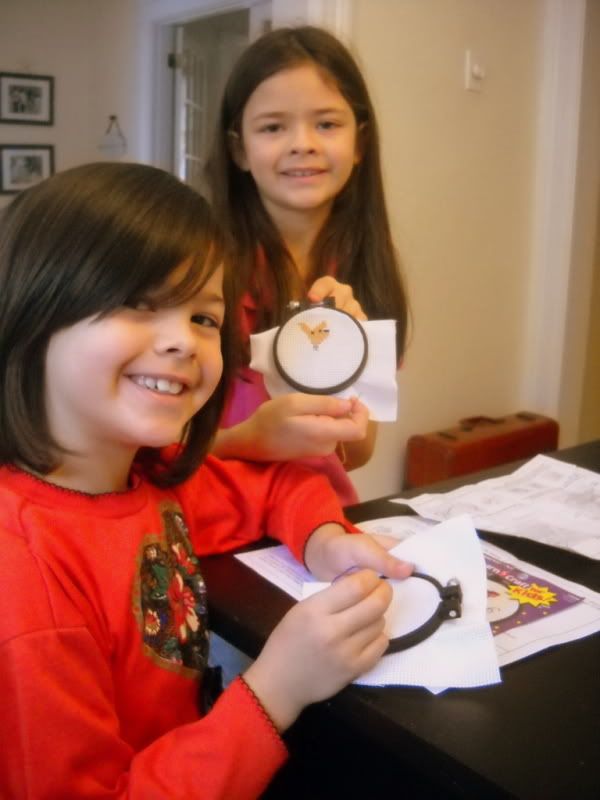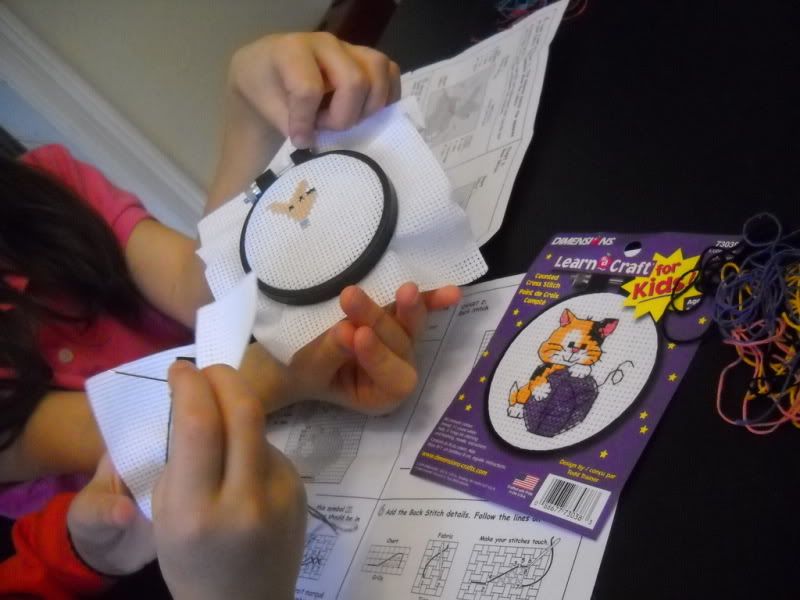 These are only 2.99 at Michaels!
For my sister who wanted to see the Amish buggies that go
past my house! =)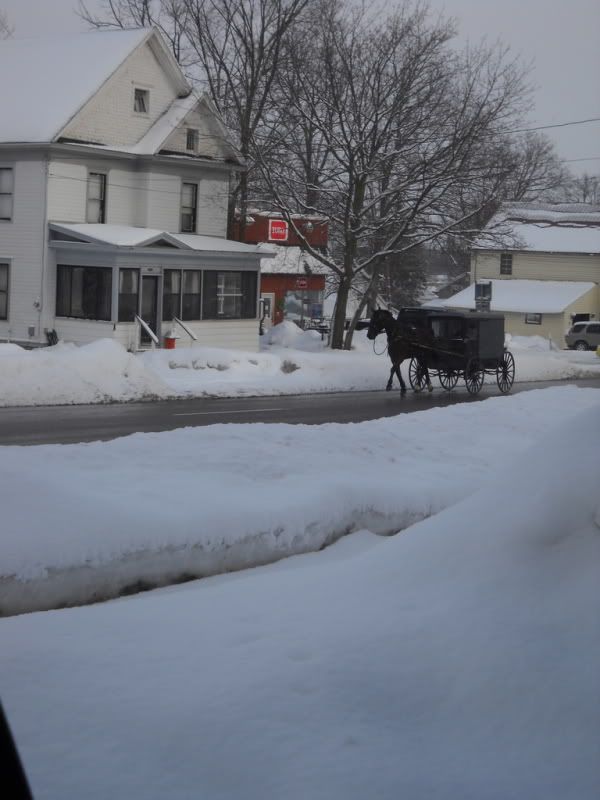 Thank you my friends for all your heartwarming comments! I love to hear from
you!hom